Check out my newest invention. This has probably been done before, but I never heard of this so I am equally genious as the original inventor.
Let me present to you the newest addition to my new line of noodle recipes: PONOODLES!
It is a delightfull dish filled with complex carbohydrates. This recipe is great to use for a pre workout meal. It gives you energy whilst training.
Recipe:
First just throw some olive oil in a stirfrying pan, throw in a bag of little round potatoes, and just let it fry for a while. You may want to stir every now and again.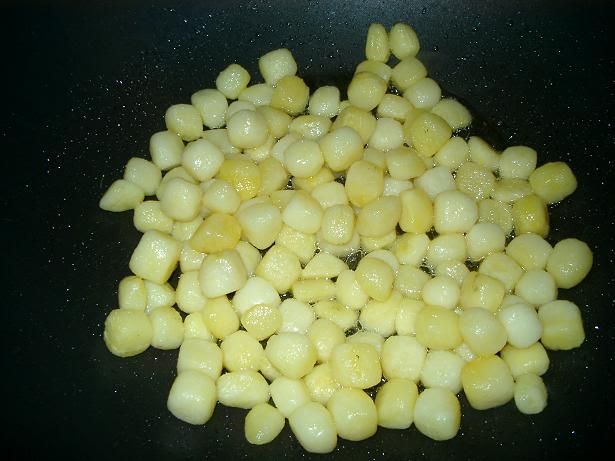 Secondly, whilst frying the potatous just boil some water and add some noodles(bought in the supermarket and their supposed to be hard before boiling them). Let this just boil until the noodles are soft.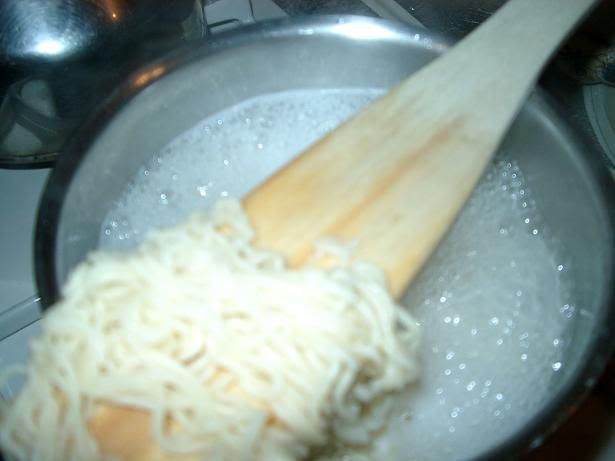 Last, just throw the noodles(when soft) in with the potatoes, add some spices(paprika powder and such), and stir it about.
And voila, you've got some nice food.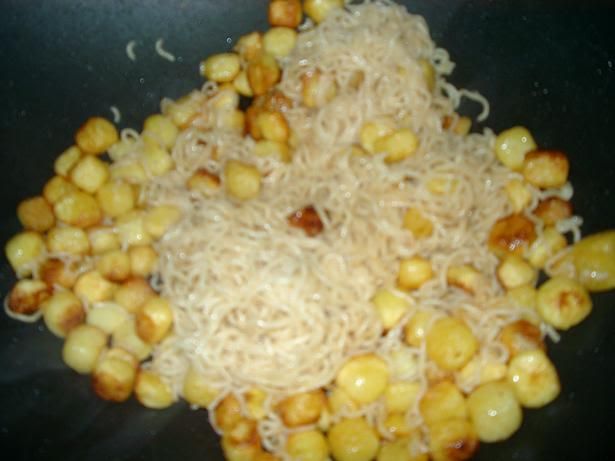 A little ketchup on the side might flavour up the potatoes.
More recipes can be found in my cookbook "Gym Hater presents: (very) easy Vegan cooking"
Also try noodles with "whatever f*cking vegetable you want to throw in".