I made some more today, following the same recipe, but added some nutmeg, cinnamon and grated apple.
1 cup rice protein and peanut butter
1 cup oats, blended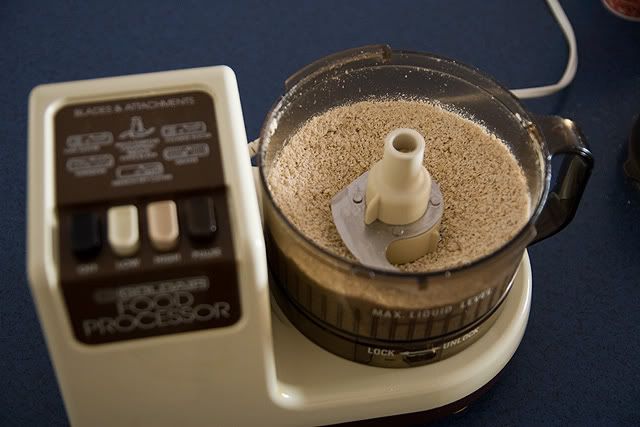 3 small apples, grated with a very fine grater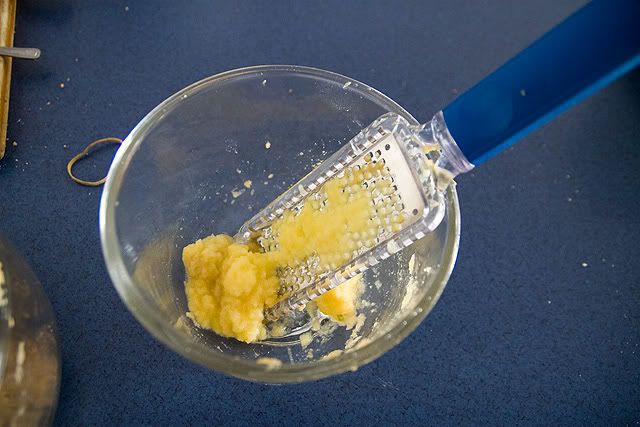 Mix all that together and it should look like this
Put it in a tray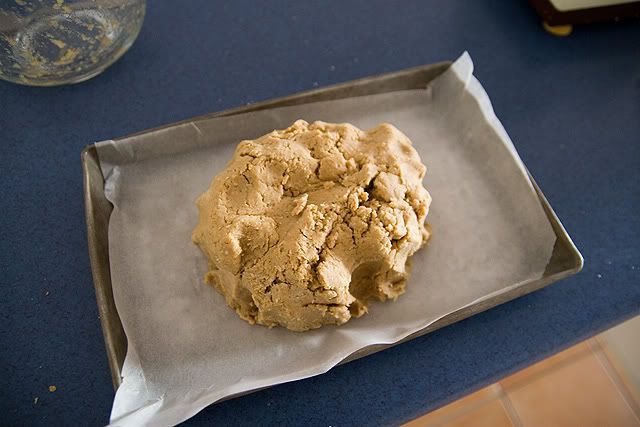 Spread it out and push some raisins or sultanas into it if you like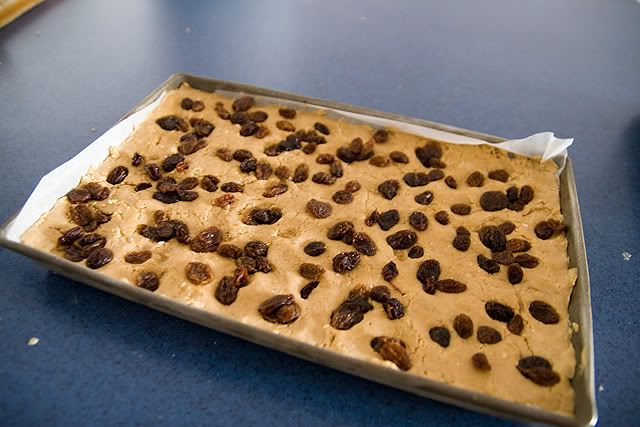 Stick it in the freezer for a while, cut the bars and you're done.
I'll try to work out the nutrition info soon.