I don't know if this is the section for it, but I found these vegan king prawns.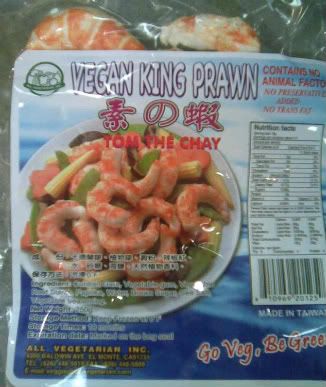 They're made with: curdlan gum, veggie gum, veggie root starch, paprika, water, brown sugar, sea salt, and veggie seasoning.
I don't really do meat replacements but I figured I'd give it a shot since, well, I can report back to you guys. I was scared that it would really taste like shrimp (since they really look like it) and gross me out, but they were pleasant and slightly sweet, that's about it. Very fresh taste. I put them in pad thai and it added a nice texture.