You can find it wherever seaweed is sold. It may also be near animal gelatin. One of the stores I frequent has it hanging on a stand with the rare dry mushrooms. It's located near the Asian foods.
Do you have an Asian market nearby? They will have it. One I often find is in small packets, "Telephone Brand."
Might even find some in the supplements section.
Here is a list of names you may find it under:
Burma: kyauk kyaw
China: dai choy goh
Indonesia: agar-agar
Malaysia: agar-agar
Japan: kanten
Philippines: gulaman
Sri Lanka: chun chow
Thailand: woon
Here are a few pictures so you can identify it:
NOW brand Agar-Agar
Found mostly at health markets, like Whole Foods, etc.:
EDEN brand AGAR FLAKES
TELEPHONE brand AGAR-AGAR
- usually in Asian markets. They are small packets.
Here is the way a bar of it can look; it's called "kanten" in Japanese, but it's agar-agar. Okay, I'm not a photographer, but...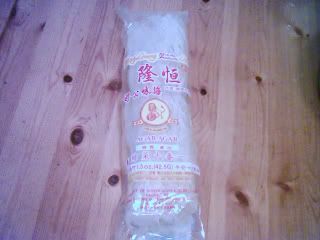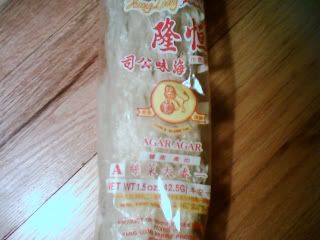 There are other brand names available depending on what store you go to. The various names above might help, and you could just ask.
More general info:
COOK'S THESAURUS
-great site, by the way.