I was browsing for information about The Blair Witch project, when I came across this:
http://www.capalert.com/capreports/blairwitch.htm
I can barely believe how pedantic it is. Look at the scale at the bottom of the page also: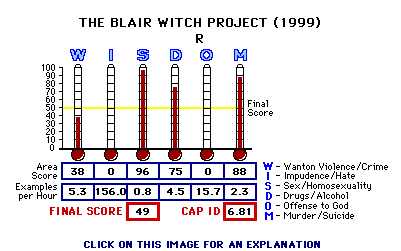 Note how (as far as I can tell) they think that homosexuality is something which needs to be monitored. Whattjatalkinbaat??