HCPinGviini wrote:
tuc wrote:
Thu 23rd October
4 hours walking and running, sharing flyers.
Are they afraid of you? I would, if someone, who had as big arms like yours would approach me with a flyer. What flyers you were sharing?
We mostly shared those flyers to mailboxes, that explains the running. I ran for city council of Turku from the Green party. Here's my flyer: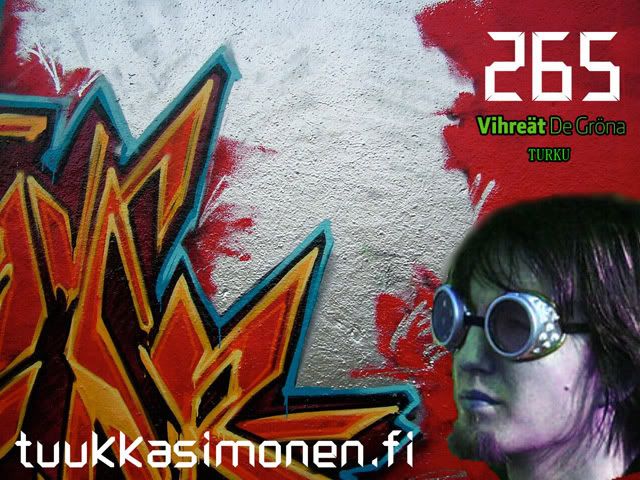 and here's an ad for the internet: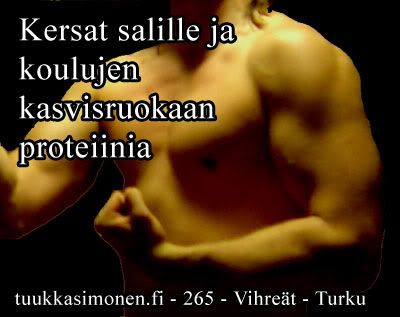 The text says: Kids to the gym and protein to vegetarian food in schools
I got 149 votes, I almost got through as a vice counselor (was the first one who didn't got through from the Green party). My gf did even better and she's now a vice counselor. With the votes I got I will be getting seats in some boards, which is great. I got 6th largest number of votes from all the Green men here in Turku and 2nd largest number of votes of men below 30 years.
Unfortunately, it's really hard to get through as a man from the list of the Green party since most people who vote for the Greens vote for women only.
My themes were pretty much pro-vegetarian which obviously means that my voters are great people.
The Green party, which is pro-vegetarian became the THIRD largest party in my home city, Turku, with 15,9 % support. Nationwide, we have 3 large parties (National Coalition = like Republicans but way more left, The Center Party = hicks, SDP = Social Democratic Party) who all have like 20 % support. In the future, the Green party will be among the large 3 large ones since most of the young people vote for the Greens or National Coalition.
Also, in the capital of Finland, Helsinki, the Greens took a huge win and became the SECOND largest party!
Nationwide we now have 9 % support.