I don't know where to begin....like Ice Cube says, "Today was a good day."
Today had it's ups and downs with stress and having to be here and then there and this and that, bank, post office, etc. but it's all good because it resulted in selling so much VB&F stuff. It was just one of those somewhat hectic days in general.
But when Lean and Green made out way to the gym, it was on.
He was training legs (some great videos to come) and I was training arms and chest. We trained for about 2 hours and then went to my house, had some food, sat down for a few minutes and then headed back to the gym for another 90 minutes or so and I did 40 minutes of abs and 35 minutes of cardio and urinated twice or thrice which added a few extra minutes.
My workouts went like this:
Biceps
Dumbbell alternating bicep curls
25s x 15
30s x 12
43s x 10
45s x 8
50s x 6
Dumbbell alternating hammer curls
45s x 10
50s x 8
60s x 6
60s x 5
45s x 8
Standing barbell curls
75 x 12
75 x 12
74 x 10
Triceps
Rope extensions
40 (on this machine felt the same as 90 on a cable pulley at my other gym) x 12
40 x 12
40 x 12
40 x 12
40 x 12
Dips
Bodyweight x 15
Bodyweight x 15
Bodyweight x 15
Bodyweight x 15
Bodyweight x 15
Chest
Flat Dumbbell press
68s x 15
82s x 12
105s x 4
110s x 4
105s x 3
Dips
(as mentioned in triceps)
170 push-ups (later did 40 more)
I trained chest 3 times in 15 days (rather than my normal 7 day off periods) so I didn't do too much volume today, just heavy.
Later tonight......
Abs
3 sets machine crunches
5 sets crunches on mat
15 sets hanging leg raises 5-20 reps per set (whenever grip slipped)
6 sets of decline sit-ups with 25 pound plate on my chest
4 sets of cable crunches (til left biceps started cramping)
140 x 15
180 x 15
180 x 15
170 x 12
Stationary bike for 35 minutes and watched the Lakers come back to beat the Warriors and that annoyed me (not a fan of Lakers)
Then back home to eat more.
Tasha made me more great food and I'm very thankful for that.
I was with Lean and Green nearly all day today....we took some pics. I posted a few in a new thread but will post some here too: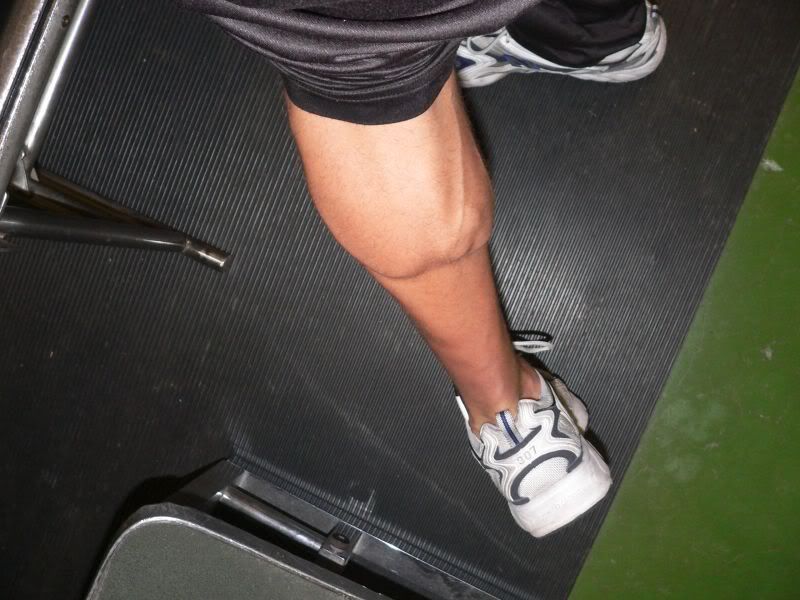 I posted videos of my lifts in the Videos section.
Hey....thanks again to everyone ordering shirts. This helps big time! It helps us get to AZ, helps us pay for registration, drug testing, and even eating....so we're very appreciative of all the support.
As you can see...we are working very hard, day and night and obviously results are coming with each week that we dedicate ourselves.
Back to eating the food Tasha made
(she also made my oatmeal with fruit breakfast and my mango Vega smoothie (sunset on top).
YB