Warm Up:
200m row
10 push ups
10 cleans - 20kg
10 push press
200m row
10 power cleans - 20kg
10 push jerk
Lift:
5x3 power clean & jerk - 45kg (Excuse the grimace)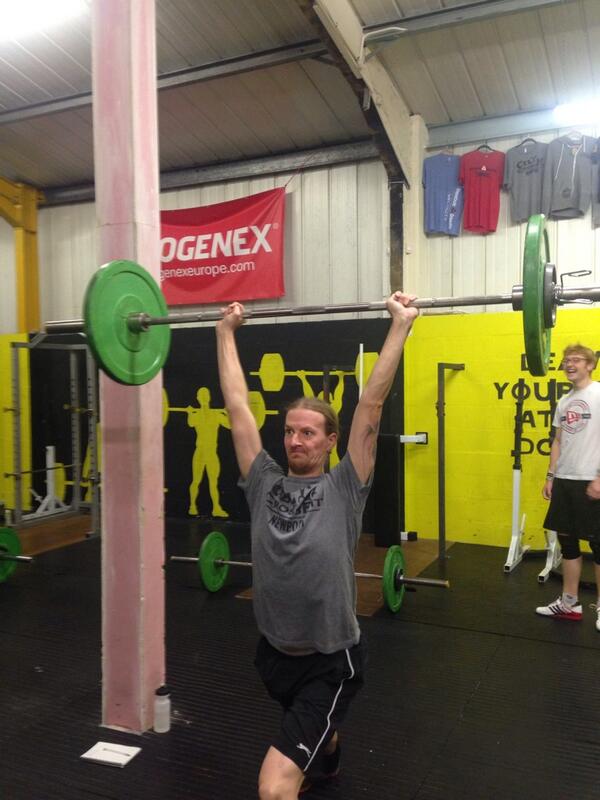 WOD:
8 rounds
150m row
max effort handstand push ups
3:1 rest
7 rounds completed, HSPU - 8,x,1,6,5,5,5
Another good morning session. Struggled to get to a weight I'd done before on the power clean & jerks though, but I haven't done these in a few weeks, so in all likelihood I'm just out of practice.
The WOD was good going too, I came off the wall too quickly in a couple of the HSPU sets, but all in all felt good about them. My average per set is creeping up, and I no longer fear them, in fact I quite enjoy them.