Day 2 of Week 5 of a 25 week rehab/marathon training.
Immediate Focus:
1. Try to condense some of my rehab work, while staying with the program. *This worked really good last week so I'm going to stay with the condensed version of rehab.
2. Ease my lifting routine back toward my more traditional WS4SB routine.
3. Finally!! I get to start focusing on speed in my running. For the first week that's going to mean short runs to see how my back responds.
4. Putting a little focus back on my diet in terms nutrient timing. Just reestablishing old habits.
5. Trying to maintain a 1,500 calorie deficit for weight loss.
Stats:
Calorie Intake: 2255
Calories Burned: 1868
Calorie Balance: Negative -387 *I blame the oreos! They are evil little bastards!
No running today. This proved to be a mistake as I had lower day training today and it killed my next run. I need to re-evaluate my lower body training in connection with my rest days.
ME Lower Body **not really max effort as I'm still working up to that, but I'm preparing & testing my limits here.
Warm up 3x10 body weight squats, which didn't feel very good for my knee but in hind sight I think it was because I didn't warm (stretch) the muscles up enough before trying this. So I decided not to try squats just yet and I changes to deadlifts.
Sumo deadlifts
5x5 @ 40
5x5 @ 60
3x3 @ 70
3x3 @ 80
*Now this is the first time I've dead-lifted since the last surgery so I wasn't really prepared to push the weights just yet.
Stationary Lunges with a knee tap
3x10 ES
*I actually didn't any trouble or knee pain with these.
Good Mornings
4x10 bar only
Resisted Ab Wheel
3x10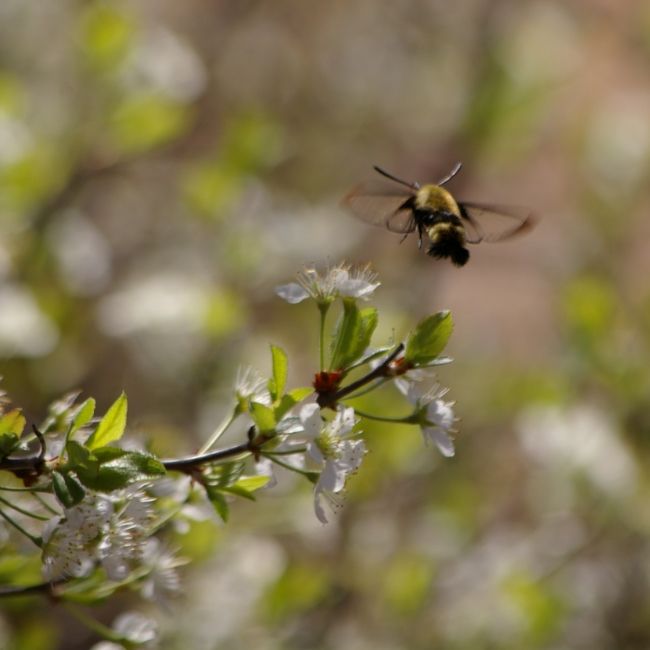 Back Rehab – Active Iso Stretching each stretch is held for 5 to 10 seconds then reset and stretched again 10 times. Mat work.
Single Leg pelvic tilt
Double leg pelvic tilt
Bent leg hamstring stretch
PSOAS
Quads
Glutes
Trunk lateral flexors
Staright leg hams
Hip adductors
HIp abductors
piriformis
trunk extensors
Thoracic Lumbar rotators
Self Mobilization Exercises for the knees -
Down ward knee cap push 2 sets of 10 on each knee.
Upward knee cap pull, 2 sets of 10.
In ward knee cap push, 2 sets of 10.
Outward knee cap pull. 2 sets of 10.
Strengthening Exercises – for my knee
Quad sets – 2 sets of 10
Ham sets – 2 sets of 10.
SLR ( single leg raise) – 2 sets of 10 on both sides.
Terminal knee extension. – 2 sets of 10 on each side.
Mini squats – . 2 sets of 10.
Isometric hip adductor – 2 sets of 10.
Active Iso Strengthening – 2 sests of 10 on each side
Quad knee extensors
Quad knee flexors
Hamstrings
Hip extensors – hamstrings
Hip abductors
Hip adductors
Glutes
Hip external Rotators
Hip internal rotators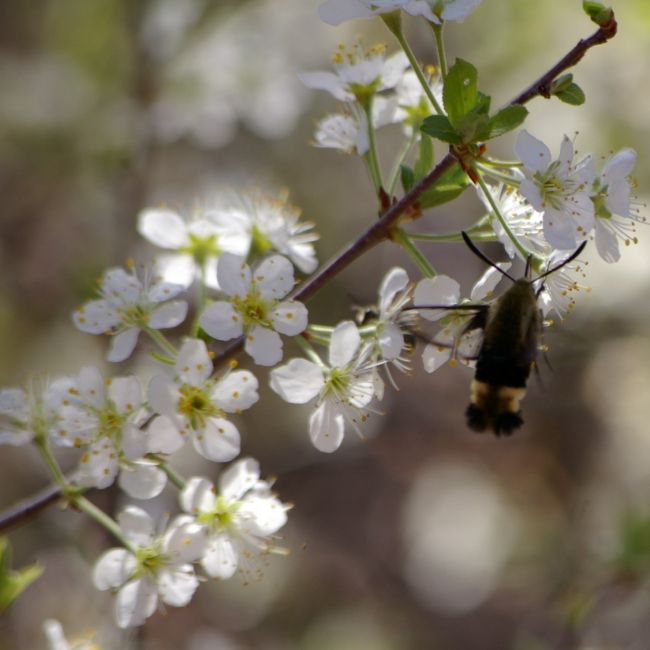 Meal 2 8 Am - 10
Calories Carbs Fat Protein Sodium Fiber
Banana - Medium 7-8", 1 Medium 105 27 0 1 1 3
Plant Fusion Protein Powder - Unflavored, 30 g 120 3 2 22 390 0
- No Sugar Added Flax Milk, 1 cup 25 1 3 0 80 0
- Clear Fiber, 2 TSP 10 6 0 0 0 6
Betty Lou's Just Great Stuff - Organic Powdered Chocolate Peanut Butter, 2 Tbsp 40 6 1 4 55 2
Glaceau - Smart Water 18 fl oz
0 0 0 0 0 0
Totals: 300 43 6 27 526 11
Meal 3 11 Am - 1pm
- Extra Firm Tofu, 1/4 block (85 grams) 90 1 5 10 20 1
Peppers, Red Bell, Generic - Peppers, Red, 0.5 pepper 23 2 0 1 3 2
Pei Wei - Steamed Brown Rice (5.5oz is 1/2 Order), 4.68 oz. 145 31 1 3 0 3
- Zucchini, includes skin, raw, 1 cup, chopped 20 4 0 2 12 1
- Classic Coleslaw, 3 oz (85g / 1.5 cup) 20 5 0 1 15 2
- Sweet & Sour Sauce, 2 tbsp (34 g) 60 14 0 0 110 0
Glaceau Vitamin Water Zero - Squeezed (Lemonade), 20 oz
0 5 0 0 0 0
Totals: 358 62 6 17 160 9
Meal 4 2pm - 4 Pm
Glaceau - Smart Water , 24 fl oz
0 0 0 0 0 0
Mango - Fresh Medium Raw Mango, 1 medium mango 135 35 1 1 0 4
- Extra Firm Tofu, 1/2 block (85 grams) 180 2 10 20 40 2
Ketchup, 4 Tbsp 60 16 0 0 640 0
Totals 375 53 11 21 680 6
Meal 5 5pm - 7pm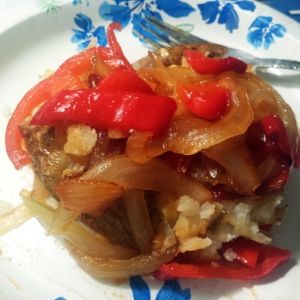 (Baked potato w/ caramelized whiskey onions, red peppers.)
Melons - Cantaloupe, raw, 1 cup, balls 60 14 0 1 28 2
Blue Moon - Rounder - Belgian Style Pale Ale, 6 OZ 86 7 0 1 8 0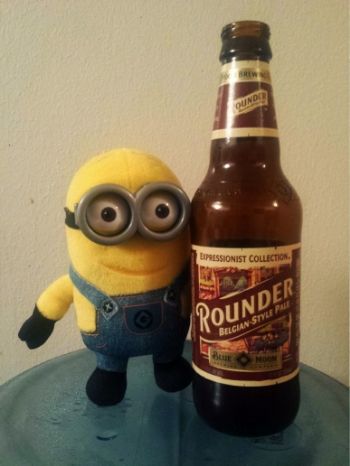 Loaded Baked Potato, 1 potato 410 56 15 0 0 0
Totals: 556 77 15 2 36 2
Meal 6 7pm - 9pm
Nabisco - Double Stuffed Oreos, 4 cookies 280 42 14 0 190 0
Totals: 280 42 14 0 190 0
Totals Calories1,869 carbs 277 fat 52 protein 67 Sodium 1,592 Fiber 28