Hey Michael and Brian......how do you like these traps?
For Back exercises I do a bunch that have been listed. I warm-up with lat pull downs and I always like to start out my workout with pull-ups.
After 3-5 sets of lat pull-downs to get blood flowing I start.
I do 6 sets of pull-ups, 3 wide grip and 3 narrow grip. I just do as many reps as possible for each set.
Then I move on to T-Bar rows. Again I'll do 6 sets, 3 wide grip and 3 narrow grip.
After that I may do some machine hammer strength rows and some specific lower back work like lumbar extensions or hyperextensions, whatever you want to call them. (Reverse sit-up basically). I also do some cable rows, sometimes one-arm dumbbell rows and when my back is healthy I do bent-over rows and deadlifts.
I do shrugs on back day sometimes and other times on shoulder day.
Here is my back from 2 weeks ago: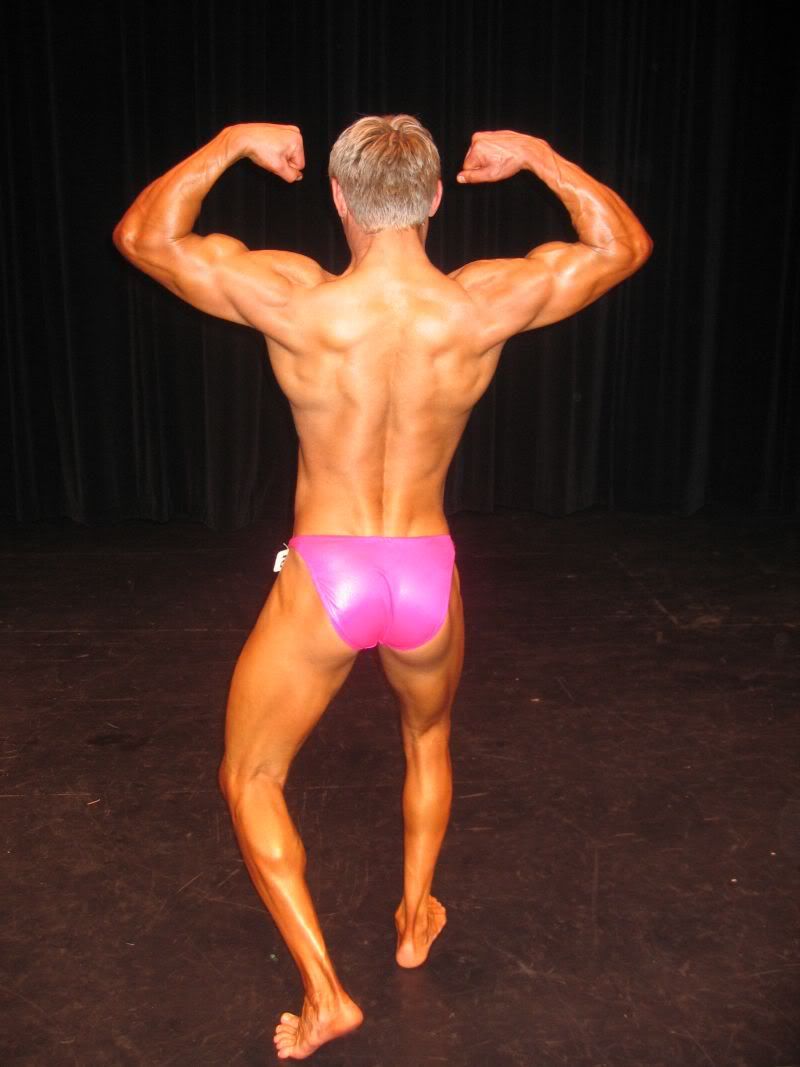 Back is probably my favorite muscle group to train. I like that feeling of being able to walk around with a severe case of ILS. I'm sure you all know what that is right????? Imaginary Lat Syndrome.....those guys who walk around as if they have a basketball under either arm, like they can't put their arms to their sides. Yeah, that's a good back pump feeling
-Robert