My stock (26" wheel) trials bike: Koxx Level Boss 1040 - Chris King rear hub with cro-mo drive shell, Magura HS-33 hydro rim brakes, ground and tarred rims for stick.
My mod (20" wheel) trials bike: Echo Team w/ Magura HS-33 and Hope Mini front brake. Rear tire is 2.5X20.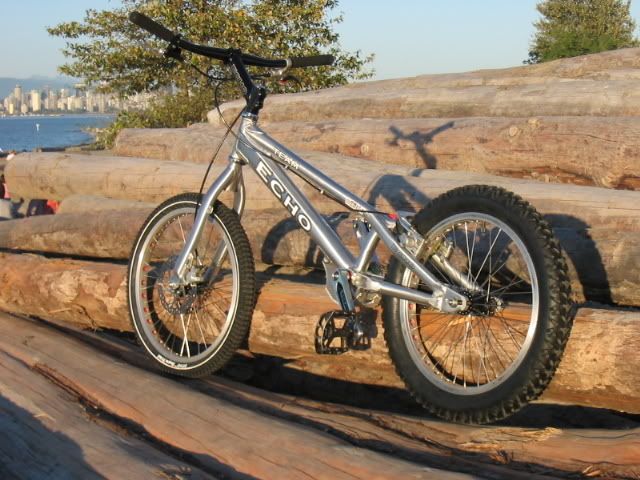 My 1999 old school blue Monty X-Lite 221 Mod and Suz's 2002 Monty X-Lite 221 mod. Classic trials bikes!
Suz's current mod trials bike - the only one we still own, even though we're both retired from riding: Koxx Level Boss Short mod with Chris King headset, White Industries freewheel, Bike Bonz crankset (158mm front freewheel), Hope Mono Mini disc brake on front, HS-33 on rear, Try-All Stiky tires (and they are sticky!). Rear rim ground monthly when we were riding...