The feast is practically over and I won't have the time or effort to do this on vv. It's not like ii'm going to change drastically in 2 more days. Well I am super excited about these results. I HAVE ABS!!! I am at 8% or possibly slight below bodyfat.
NOTE
: I was not able to train my CHEST, SHOULDERS or UPPERBACK for the last 35 somewhat days due to a secondary rotator cuff injury. I am still out of comission but am just starting to do some pushups and they feel ok. Pullups and chinups still hurt. I cannot work out my tris and bis as hard as i'd like and have to carefully select the exercises I wish to do. I can't help but wonder, had I not been injured, what my body would have looked like as I seemed to retain a good amount of lbm. BTW, I fully attribute that to the algae intake in copious amounts throughout the whole duration of the feast.
I am cold flexed, no pump, didn't have time. Did 60 pushups before the pics and that was about it.
First shots: Day 1 (January 1st)
Second shots: Day 49 (February 20th)
Third shots: Day 102 (April 12th)
Fourth Shots: Day 168 (June 17th) 17 days into the juice feast
Today's Shots: 195 (July 14th) 44 days into the juice feast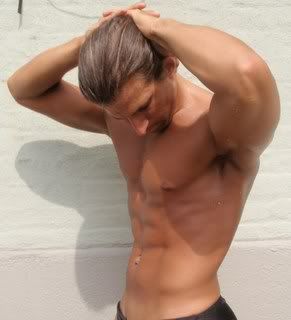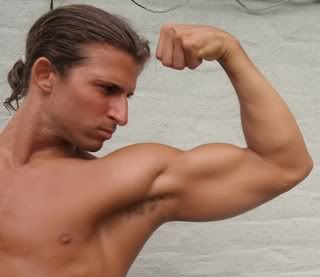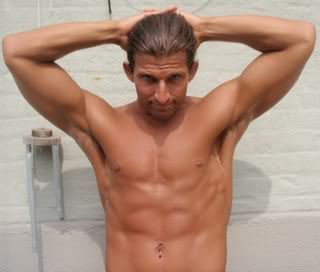 My Resistance Training Blog for those who are interested. I post the biggest changes at the end of each routine here which will be there in a few as well since I just finished one.
L&G's Training Blog
To see how I am dieting down right now, just look at my sig....
Stats
Bodyweight January 1st: 195lbs; Waist 36"
Bodyweight April 12th: 202lbs; Waist 36 1/2"
Bodyweight June 17th: 194lbs (17 days into the juice feast) Waist 33 1/2"
Bodyweight July 14th: 177lbs (44 days into the juice feast) Waist 31 1/2"
Didn't get into all the other measurements. Will do that end of august after a small building session before the final cutdown.
Some more that don't have prior to compare to as I never felt confident enough for full body shots but now i'm ok with it as I finally am feeling much more like someone who refers to themself as
Lean and Green?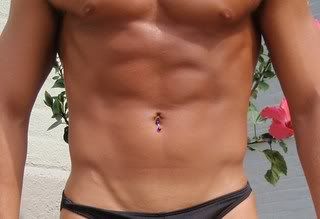 One other thing. I am hard pressed for time tomorrow as it will be before the flight. I'll def check and will see posts but I probably won't be responding for a couple of days. But thank you all in advance if anyone feels compelled to post a response. Oh and Richard, some green hulk type photoshopping would be most appreciated!!!!

_________________


Where do you get your protein?


http://www.VeganProteins.com



Joelk wrote:

But as long as people stay away from our cooler bags with our meals and not ask silly questions, we're all pretty tame