I'm getting fatter and loving it! I'm up to 190 pounds (20 more than last summer) and I'm losing some of the definition I've always had!
You've all seen my "before" photos and many other photos from the past decade so these are the March 2008
bulking progress pics
.
I don't think I look all that big, but I'm getting thicker and thought I'd share a few photos. In fact, I feel like I look kinda small, but maybe that is because the veins and cuts aren't there anymore.
These are from tonight. No pump, just playing around at home before heading to L.A. Thanks davidtarrfoster for taking the pics, I always appreciate it buddy!
Even my face is getting thicker:
Losing definition baby!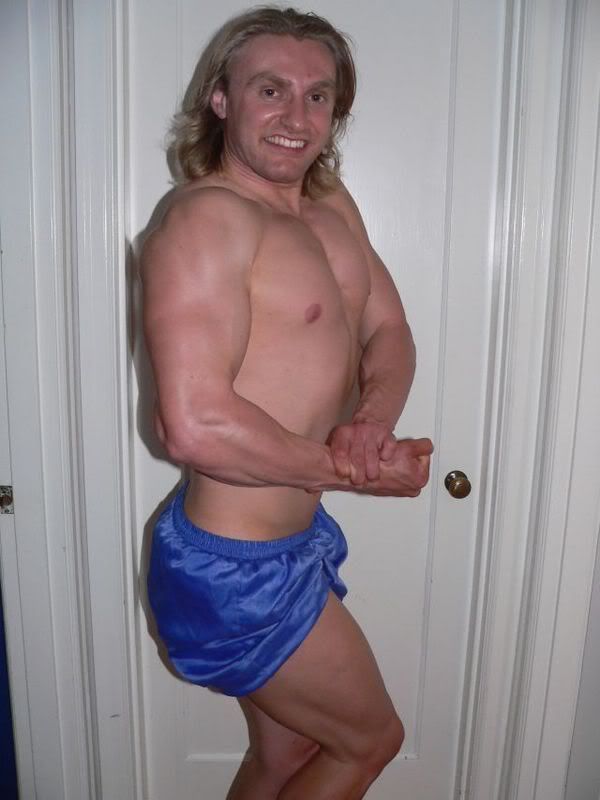 Still bringing the back attack:
Look at this belly!