I've been vegan for 3 or 4 years now.. not sure to be exactly. Never in my whole life been over 150 pounds. I just decided to try to gain some weight last month, and i'm up a few odd pounds (145 +/-). Anyways, heres the before pictures.
3/14/2008
5'9"
140 pounds: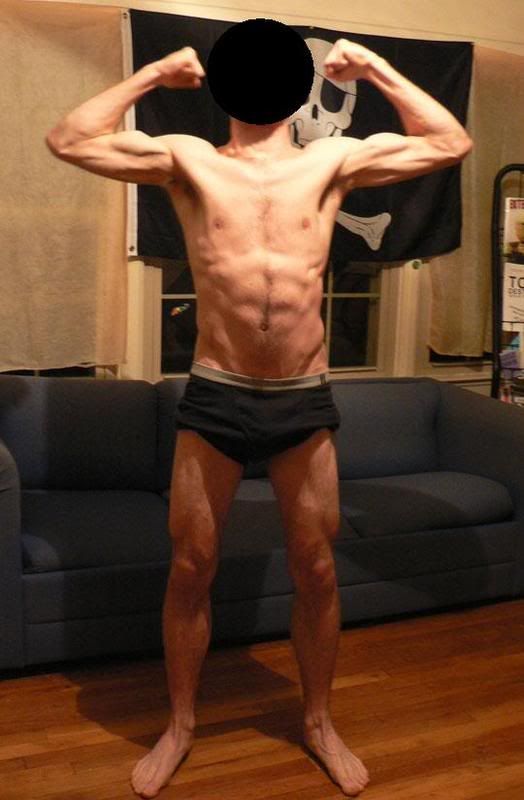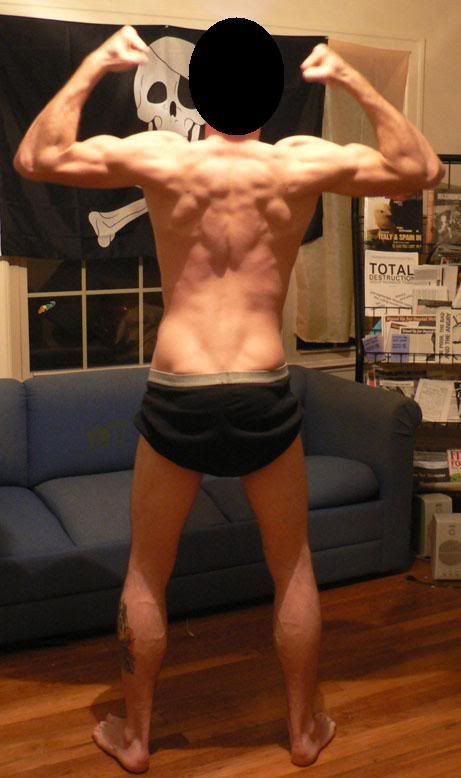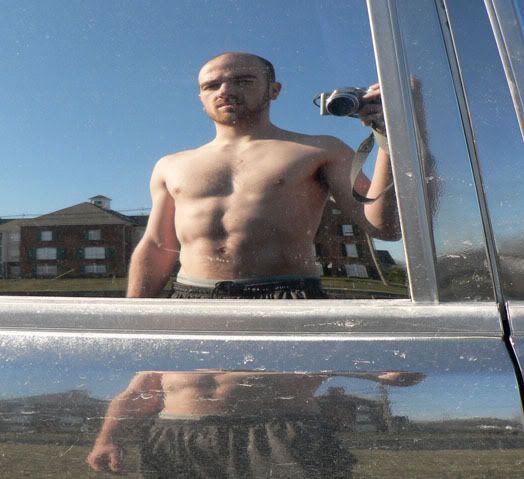 These are really just to hold me accountable
I've barely posted on here, so I figured this would be a good way to get started.
The last year or so I focused on bodyweight movements.. Weighted pullups and dips, one arm pushups, one leg squats, handstand pushups, etc. Now I've switched almost entirely to barbell movements. Currently my weekly workouts include squats, bench press, overhead press, rows, weighted pull/chinups, weighted dips, and deadlifts. I'm new to almost all of these movements (only been doing most of them for a month or less.
Currently i'm doing 5x5 3 times a week with the following weights, adding 5 pounds to each workout (+2.5# to pulls/chins/dips, +20# to the deadlift until it gets hard)
Squat: 160
Bench Press: 130
Press: 80
Rows: 125
Deadlift: 185
Pullups: 25
Dips: 35
Most of these numbers are going up pretty quick. I started low to get used to the workload before it actually gets heavy. Can't wait to see where I stand in a few months. My goal is 160 for now. Maybe more in the future..