Hi everyone,
I've been registered here for a while, but still haven't posted anything. Now I thought it was about time, so I encouraged myself to add a couple of pictures to show my progress. I'm a 22 years old vegan male from Helsinki, Finland, and I've been following the path of veganism ever since november 2003.
I've been lifting weights more and less actively for about two years now, and I have a background of athletics in my youth. The last month or so I've been eating more heavily and gained a few kilograms. Now I'm trying to slowly bulk up during the next year. I train 2-3 times a week depending on my other schedule(university, work, friends, social activities etc.) with a full body program. My next target area will be the back, which I want to be bigger in size. Time to bulk 'n' pump, folks B) !
Here's a "before picture" taken in the summer of 2006:
BTW: it's been taken in Porvoo, Finland.
The following after pictures have been taken this week.
This one show my pecs, shoulders and abs: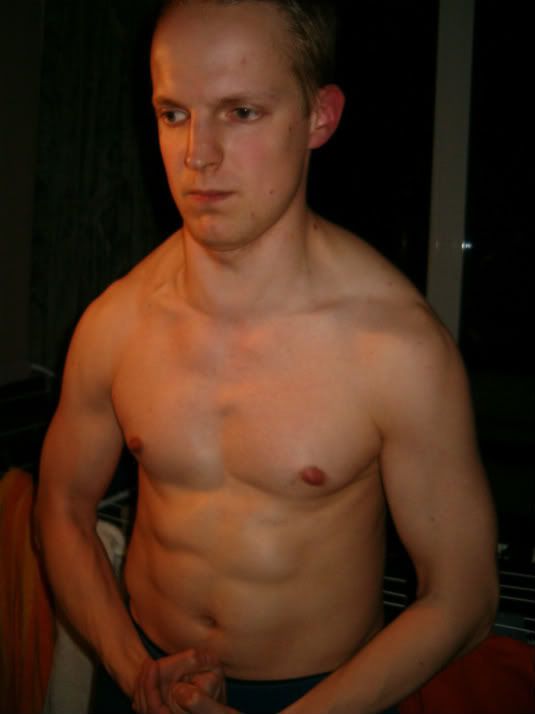 Biceps:
Back(or the lack of it):
PS. Sorry for my bad english, did my best at least, hope you can bear it
.