The first pictures were taken a little over a month and a half ago I think. Those were taken hours after I had worked out. The most recent pictures were taken today right after doing back and abs.
I worked out super hard from the beginning of January til about mid April when the first pictures were taken. I've slightly slowed down since then. I was going 6 or 7 days a week. I'm now going 5 days a week. So I'm still hitting the gym pretty hard, just not as hard.
I'm at my parents right now and tried to use their scanner to scan an old picture from a few years ago but couldn't get it to work. I used to be insanely skinny.
Completely rested (before)
Completely rested (today)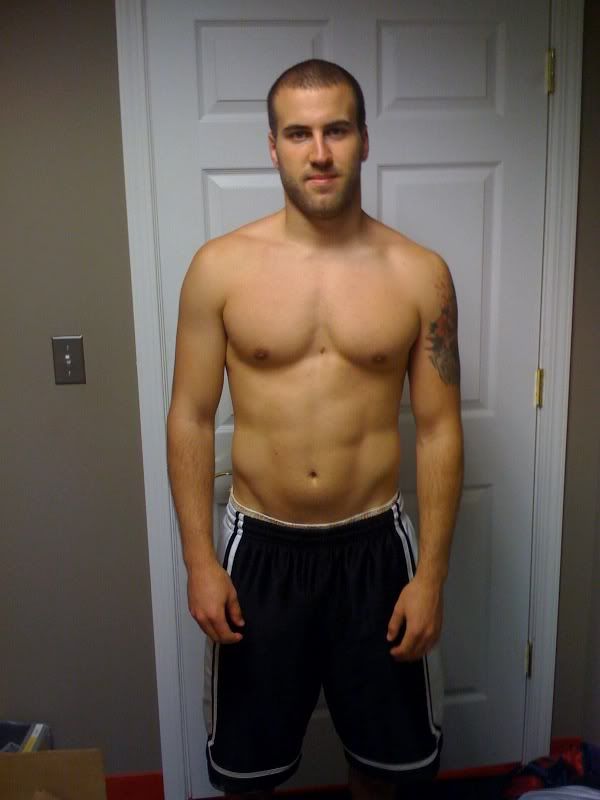 (Before)
(Today)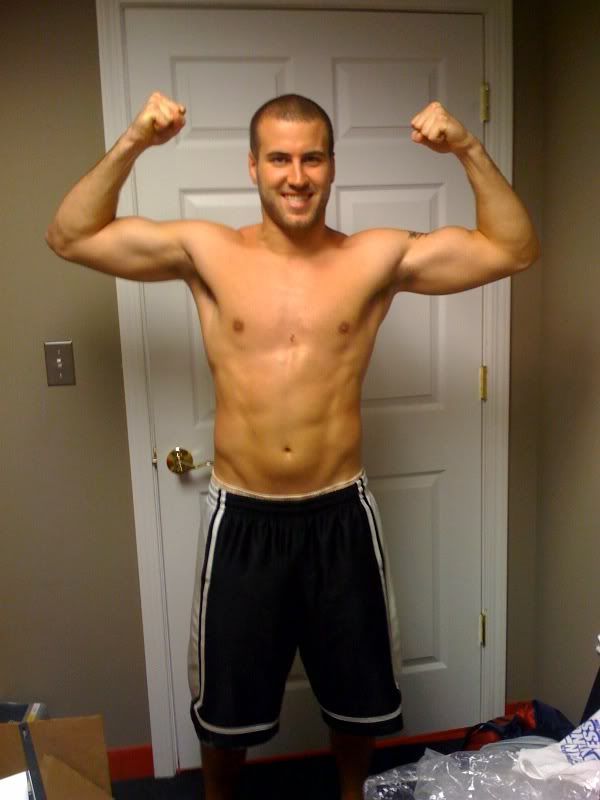 Before
Today