This is me right now: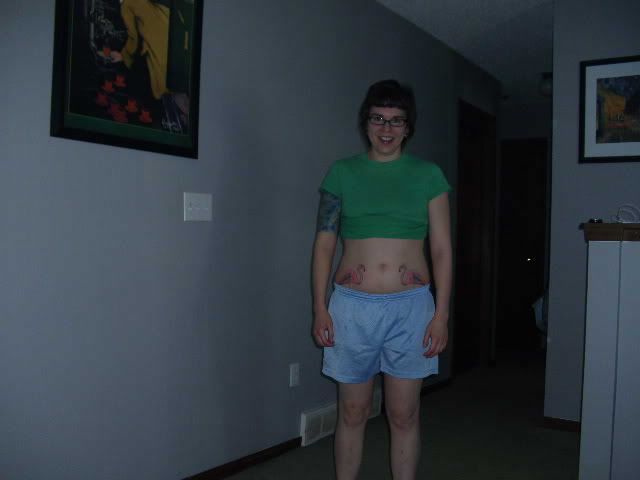 If anyone has any ideas on how I can reduce my belly without losing any strength, that would be cool. I'm not trying to be a bodybuilder, though. I'm just into powerlifting, but I think I should be able to do that without such a flabby belly.
In addition to lifting that focuses on the key compound lifts (bench, squats, deadlifts, and overhead press), I do cardio about five times a week. I usually do endurance type stuff on the days I don't lift two or three days a week, and I do sprints on the elliptical or the bike after I lift sometimes. Whenever the snow melts, I'll probably hit the bike trails and whatnot.
My diet is pretty clean, but I'm still working on reducing my sugar intake. Right now I have two cheat days on Saturday and Sunday when I mostly eat healthy, but I allow myself some cookies and pancakes here and there. Another recent decision I made was to reduce how much peanut butter I was eating per day. Man, I love peanut butter. Any ideas?