Moderators: Mini Forklift Ⓥ, C.O., Richard, robert, SyrLinus
awesome!
lookin great, solid muscles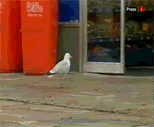 ---
thanks guys, I'm definitely as you can tell avid about training legs on top of cardio almost every day.
---
here's a new one, from a show I did recently. If anyone has any questions about my training and nutrition shoot! I don't wanna come off as a dude who's just posting pics of himself haha.
---
Looking great! What does a day's food look like for you?
---
---
Return to "Before/After Photos & Progress Photos & Videos"
Who is online
Users browsing this forum: No registered users and 1 guest