Moderators: Mini Forklift Ⓥ, C.O., Richard, robert, SyrLinus
*running in fear of the hulk*
---
thats awesome!
---
Yea, you got some muscle on ya for sure! How's the progress coming? Brazil, now that's just awesome. I'd really like to go there.
---
Gorilla
Posts: 674
Age: 30
Joined: Fri Jun 20, 2008 5:36 pm
Location: Finland
You look amazing! I do boxing as well.
---
Well, I decided to shoot a couple of pics today, to compare to those from 4 months ago.
I've been working my ass off, but personally haven't seen much change, at least not like I wanted. Still would like to lose more fat and put on some more volume here and there.
Anyway, please tell me your impressions. And thank you all for the comments.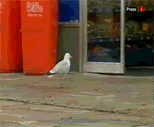 ---
Site Admin
Posts: 21053
Age: 38
Joined: Fri Apr 08, 2005 8:05 pm
Location: Austin, TX
Contact:
Awesome! Great muscle.

Thanks for the updated pics. Shredded arms and back...great stuff!
---
Wow, you definitely lost some fat and gained some muscle, especially in the arms. Maybe it's not as big a change as you want but it's definitely a noticeable change!
---
Booyaka, great stuff

---
---
Return to "Before/After Photos & Progress Photos & Videos"
Who is online
Users browsing this forum: No registered users and 5 guests