Moderators: Mini Forklift Ⓥ, C.O., Richard, robert, SyrLinus
Hi guys,
I am posting a video for 90 days. I am already 12 days in:
http://www.youtube.com/watch?v=cikDSnowPjo
---
---
GOT THE 8-PACK AFTER 87 DAYS


---
Gorilla
Posts: 600
Age: 45
Joined: Sat Jul 03, 2010 10:45 am
Location: Belgrade, Serbia
Contact:
---
Finch
Posts: 6
Joined: Tue Mar 08, 2011 4:19 am
Location: Isle of Wight
Nice One(or eight).Well Done.
---
Elephant
Posts: 2341
Joined: Mon Apr 28, 2008 12:10 pm
Location: Bakersfield, CA, USA
Contact:
Good job! How heavy were you before the competition?
Learning how to be compassionate, gain wisdom, and love life.
---
---
wow!
such an inspiration!
congratulations on that, that's an awesome job in such a short time.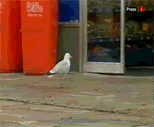 ---
Good job sir! Did you find that filming yourself aided your dedication? Good luck with becoming a hollywood superstar

---
Dedication win man, loved the video.

Not only did you get crazy ripped but you didn't look like you lost any muscle mass!
My training log
---
Finch
Posts: 1
Age: 28
Joined: Sun Mar 07, 2010 10:38 am
Location: Texas (but I'm a Yankee Masshole :P)
Contact:
Fantastische! Gut gemacht!
Ihr letzte Video gefaellt mir besonders. Meine Vater starb auch an einem Herzschlag (2007).
I hope my German's not too bad - I've gotten really rusty (which is terrible because Deutsch ist mein Hauptfach!)
---
Hey expo-warrior, thank you for your comment. I am really sorry about your loss! I know how it feels.

all the best
attila
---
---
Return to "Before/After Photos & Progress Photos & Videos"
Who is online
Users browsing this forum: No registered users and 5 guests