sosso wrote:
Hey Tuc, great work! Very inspiring
Do you have any photos of yourself relaxed?
I never relax!
(unless I'm sleeping)
However, here's a pic of me not flexing:
As you can see I look even skinnier than when pumped and flexing. I'll also include the back attack contest photos here in case someone missed them. I almost got 1 vote.
: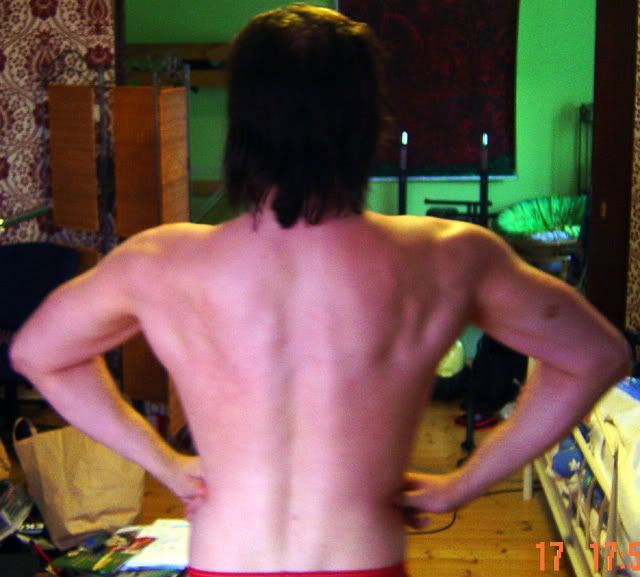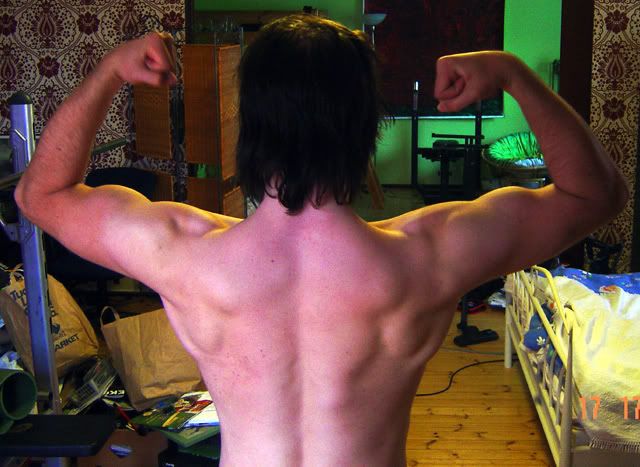 But I won the cleanest room competition easily. ^_^