Who does this?
I usually try to take one day where I get some food ready for the week. I don't cook every meal at once because that would be 42 meals, but I usually cook something that I can divide into 6 or 7 so I have at least one meal each day that I don't have to think about. Usually if I'm working in the morning, I'll get my other meals/shakes ready the night before.
What I did today was just a mixture of things, including quinoa, 4 bean mix, tofu, peas and LSA mix, with a bit of tomato puree and garlic for some flavour. I got the idea from
Billy Simmonds
, but left out the ricotta cheese. I guess you could put some vegan cream cheese or something on it if you wanted.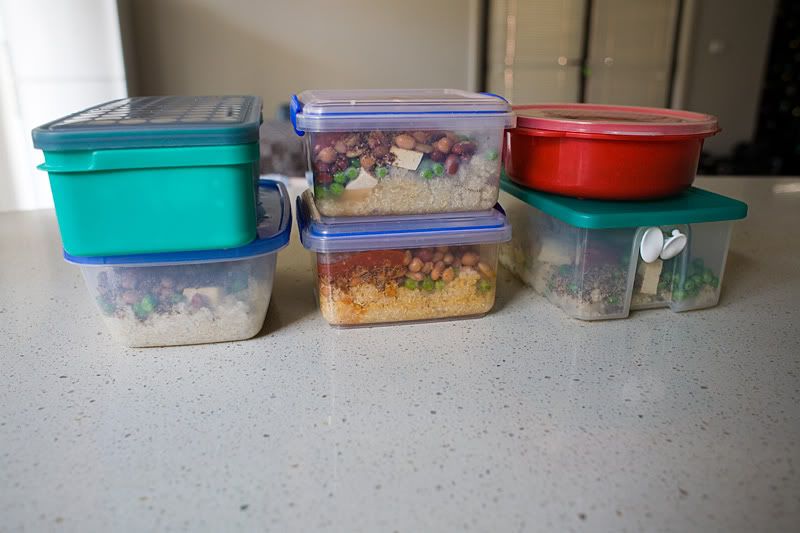 Share any recipes that you like to make in bulk!