hey jason.
thanks for posting your routine and diet, it really can be hard to drop fat, especially for people who store it around their stomach.
regarding protein, i try to get about 200g of protein a day, but on quite alot of days i dont make that (im 228lb). it doesnt really affect my training. more important is getting the right amount of calories.
im not entirely sure what to suggest to get more cut, as ive always struggled to put much weight on, so ive never had to cut back.
i would say though that cardio has no affect on whether you are ripped or not. i never do anything (except for normal day to day walks), nor does topher (Hero V VII) , and he is one of the most ripped guys on the board.
you have very long workouts, with really high reps. im not saying this will work for definate for you, but lower reps (6-8) and really really pushing it seems to fire my metabolism for sometime after the workout, hence burning many calories.
try just 4 different exercises each session with say 4-5 sets of 6-8reps.
it took me ages to get round the idea of less is more, but this is me doing 8different exercises for 3 sets of 12reps each session 8months ago: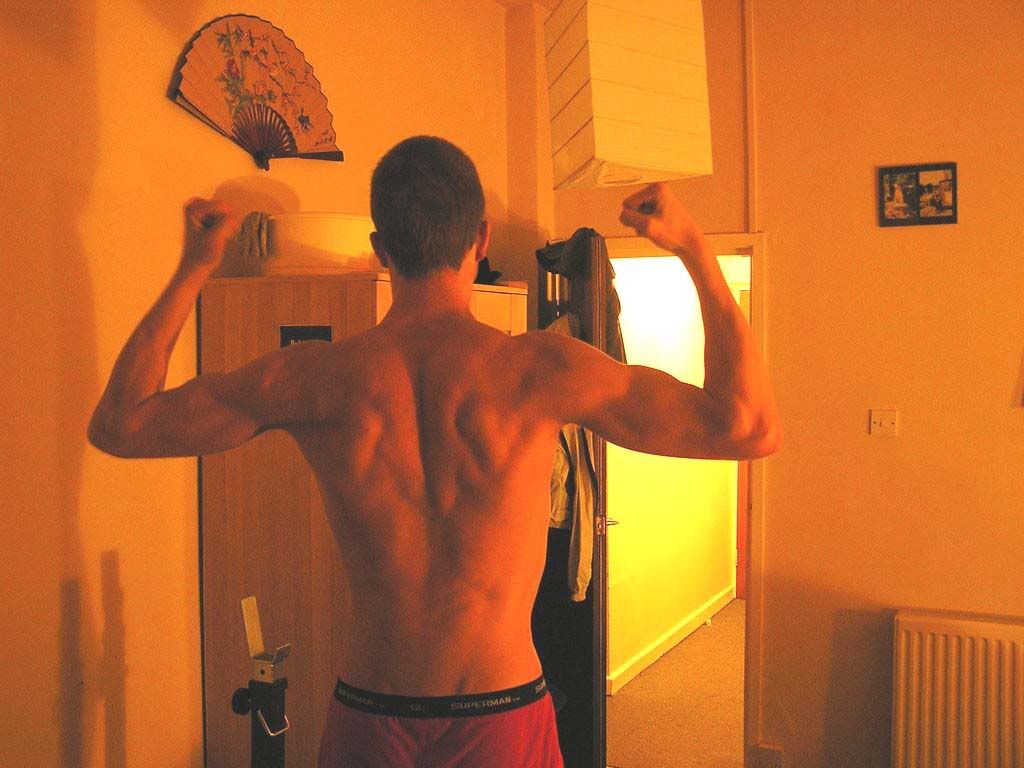 and this is me a few weeks ago, doing very limitted numbers of exercises for really low reps.
besides high reps means you do more work
jonathan