Noticed the best way to follow an healthy lifestyle - eating well and doing lots of exercices... - is to be happy, otherwise when you experience little frustrations you compensate with stupid actions like eating a full box of cookies or watching tv instead of working out. I noticed that the easiest way for me to have infinite energy at the gym and all day long with full motivation, being mentally positive and not craving junk food is to be in love, or at least to have a kick on someone. So there's this girl at my job (well, today was the last day of this contract but I might see her other times) which is 10 years younger than me, she's pretty, crazy, intense... so I like her, its like dope, I don't need drugs, etc and my veins are always full of oxytocin and testosterone. I know there wont be an affair with her because she too much opposite to me and she's like a junkie: she smokes weed and cigarettes, drink beer and strong alcohol, do drugs and sells it, steals, etc, she eats meat and says she needs it everyday ''for vitamins and energy in it''... so of course I dont want anything serious to happen with her, I dont ask her anything, I just like her body and mind, I just use her for the positive effects she makes on me, to give me energy and motivation, when I was going to work or to do exercices, etc. I eat mostly fruits and raw vegetables, lost 5 lbs last week, sleep 5hrs or less per night, exercise often... Today I just wanted to french-kiss her but then she was stoned and drunked, it turned me off, at 5 in the morning she sat on the street where there was beer so her ass was wet, she went to the corner of the street and changed her pants right there in downtown. It was pretty cool: last day of work at the Francofolies (Montreal french music fest) we finished at around 2 am, we (about 30) all went to a bar until closing time (3 am) then went outside in front of a church, everybody w/ vodka, rum and coke, beer, I'm the only who doesn't drink, I had water, juice, energy drink... we piss on the church...My driver license is expired since 6 years and I dont know really how to drive but I tried an old car, Led Zeppelin playing on the radio, passengers all drunked put an empty case of 24 beers in the middle of the street, luckily no cops saw us. Later, a guy rolls on the sidewalk to mimick an epileptic or something, I dont know why. In the morning they are all like: we go eat some McD, or Burger King, etc... I say 'you know there's shit in that right?' but they never understand I'm talking about real shit, not just junk. They say, 'why you dont drink alcohol... I dont need to drink or smoke to act crazy or to escape reality and my problems, I'm naturally crazy without any illicit substance and I love to enjoy every moment of reality...
pics in a bar:
http://i257.photobucket.com/albums/hh24 ... 010466.jpg
the car: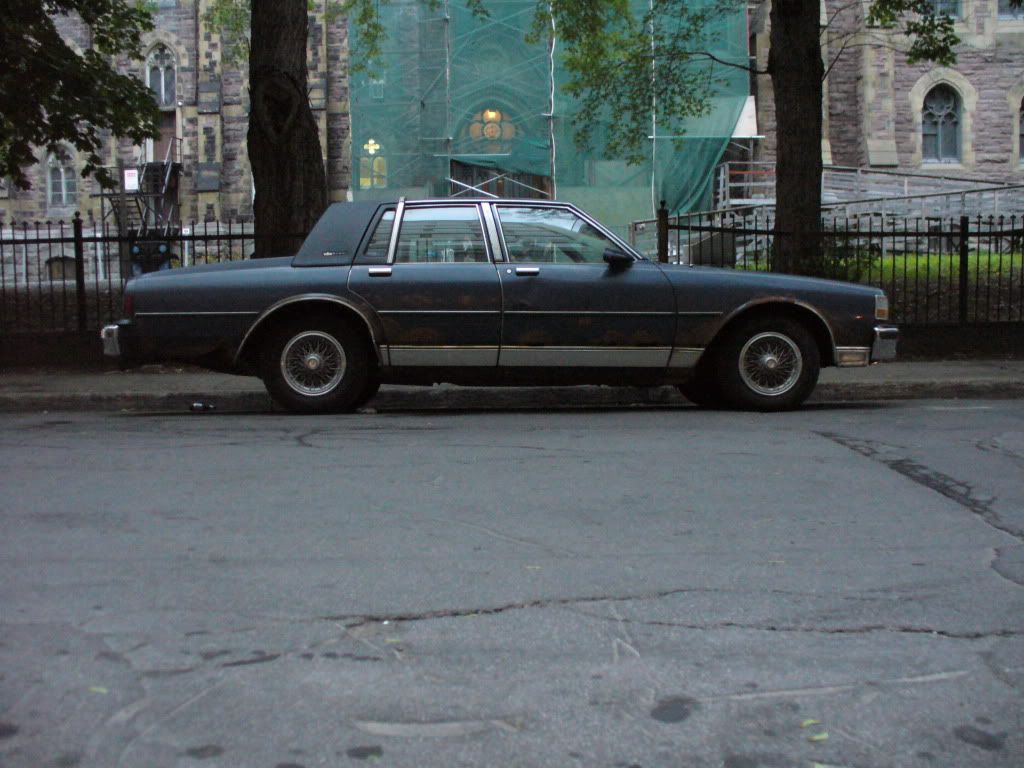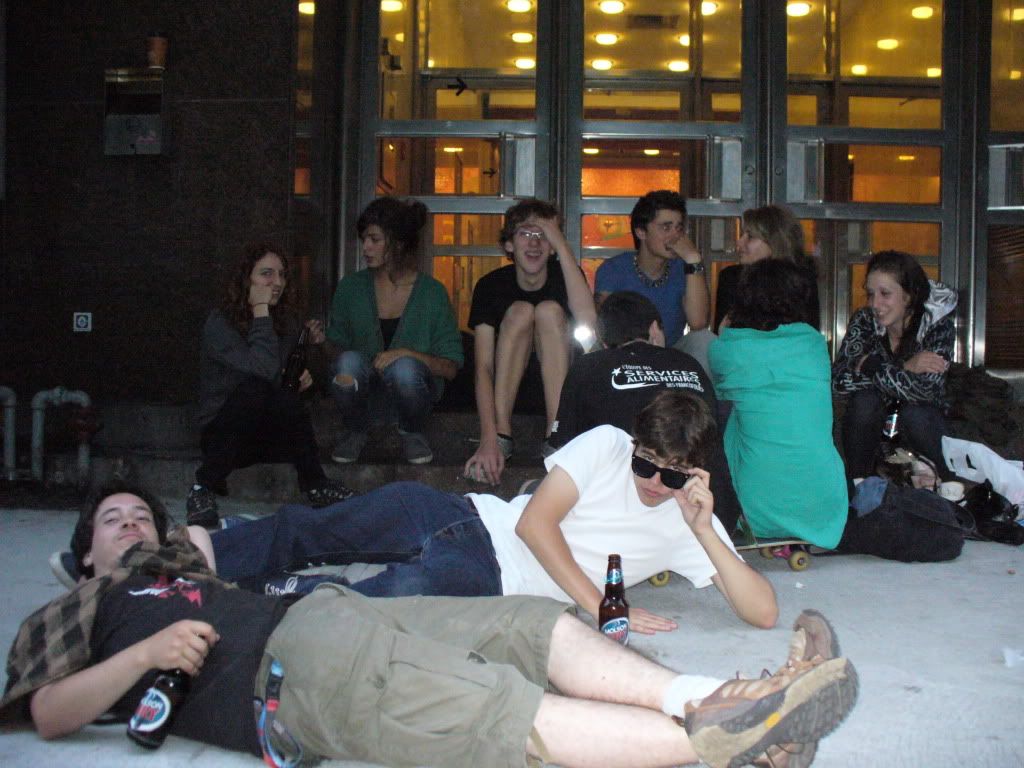 that's not me of course)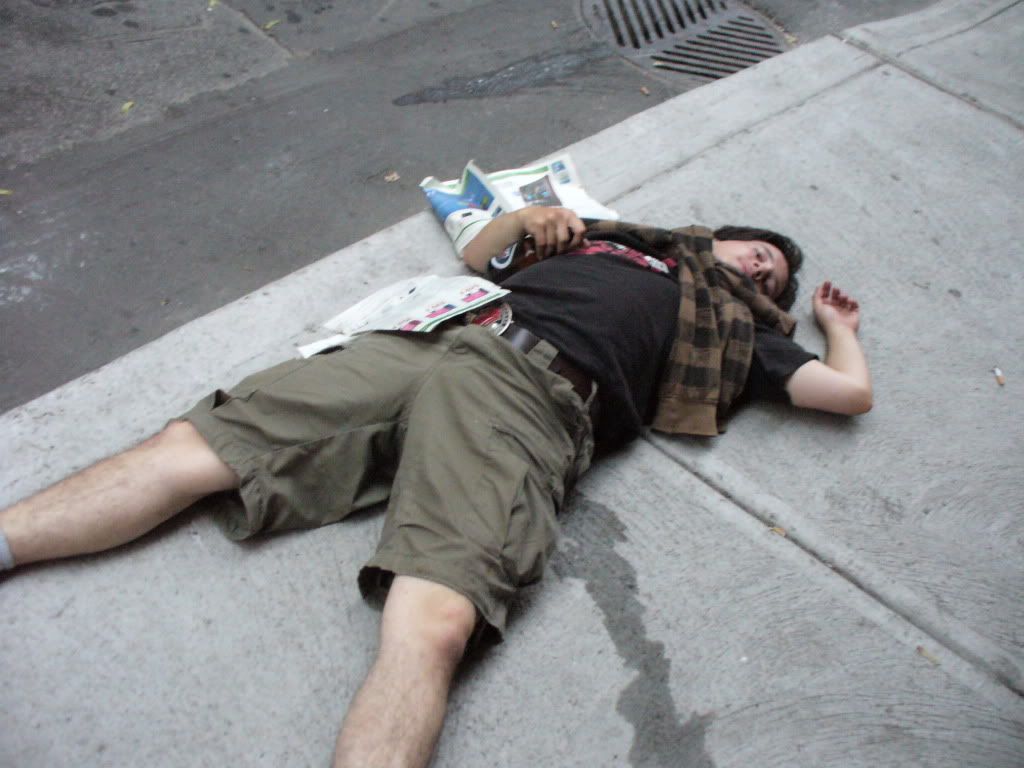 a pic of me while training at the gym, pic is a few months old.