I feel as though I was born naturally athletic, however, strength always seemed to be my weak point. I never lifted a single weight until my first year of my college's soccer off-season program. When I first started, I couldn't even do a single full pull-up. The first year was very laid back on my part, and my lack of determination in the weight room coupled with an ignorance when it came to the science of building muscle and the right diet, my efforts lead to minimum gains. The next year, I heard rumors from other players that the coach was specifically looking to recruit a player to replace me sighting my lack of power in holding the ball and aggression. This lit a fire in me and last January I became an absolute maniac in terms of my training. I consulted more experienced athletes, magazines, books, web sites to get all the information I could possibly obtain. After only a couple months, with hard work in the gym along with a new found proper diet, I saw great improvements in my physique. Having a naturally slim build, I've found that I plateau easily, and I've had to keep tweaking my routine and diet to keep gains moving forward, even if they have been slow after the initial first few months. Last summer, I worked on the field, doing aerobic, anaerobic activities in addiction to my strength training up to 8 hours a day. The work I put in seemed to have helped tremendously as I had my best season to date, breaking multiple school records during the season.
I wrote in the introduction section of the forums about my transition in my eating habits. To write a short version here, I was vegetarian for about 3 years during high school, but had to give it up. I had always thought about wanting to go back to that way of eating, but after my second year here, after learning all I had from traditional athletes/information sources, I thought it impossible to go back to a plant based diet. However, after randomly coming upon this website before the new year, I discovered that there was such a thing as a VEGAN competitive athlete. I started thinking, and realized that it is very possible to be on top of your physical form while eating cruel free. I made the decision to make the jump to veganism a few weeks ago, and I feel great!
So anyway, here is where I am physically at the moment. I am 5'10 and average 140lbs. I am in my "off season" currently. After about 10 months of daily stress on my joints and muscles, I have to take a break to discourage over training, and it also helps lead to bigger gains when I really get into it a couple weeks when our team starts our off season lifting program. So, what I currently do is just lift once, at most twice a week, to keep my legs and core in shape, so I don't have to regain lost muscle. I do a series of simple excercises that hit the most important muscles. Here are notes from my last workout.
Leg Press 3 sets of 10: 250lb
Leg Curl 4 sets of 15: 45lb
Standing Calf Raise 3 sets of 25: 60lb
Push Ups, 3 sets of 18
Chin Ups, 3 sets 6
Sit ups on Swiss Ball 3 sets of 25 superset with
Pendulum 3 sets of 21
Sit up Max: 155
Has anyone noticed a change in their bodily reactions, where they struggled, altering their diet to keep gains going when they first made the switch to veganism? Again, I'm less than a month in so I want to be proactive in my approach. I not only want to keep up with my overall strength but how it compares to my body weight, fat % and overall physique. I am obsessed with being the best I can in everything I do: sprint speed, endurance, power, and also having my body look its best. So I'm posting these pics to keep track to see if I can see visible results as well.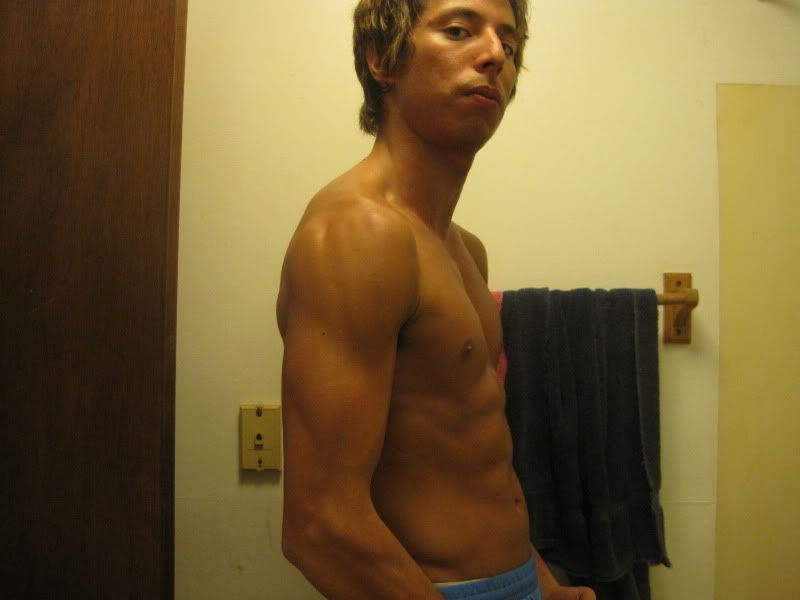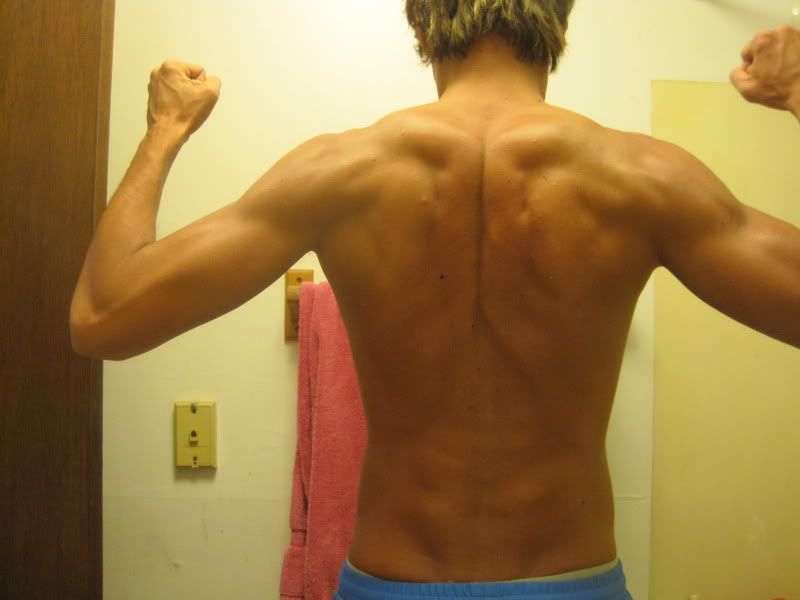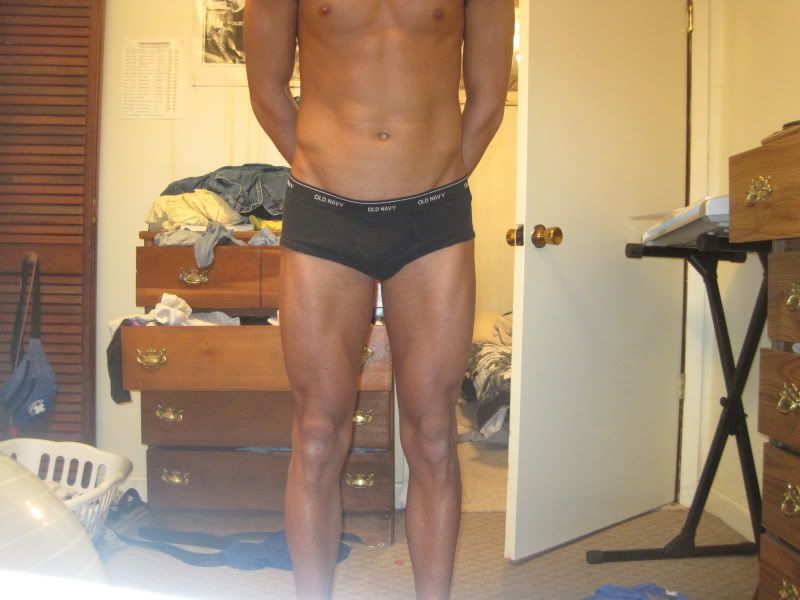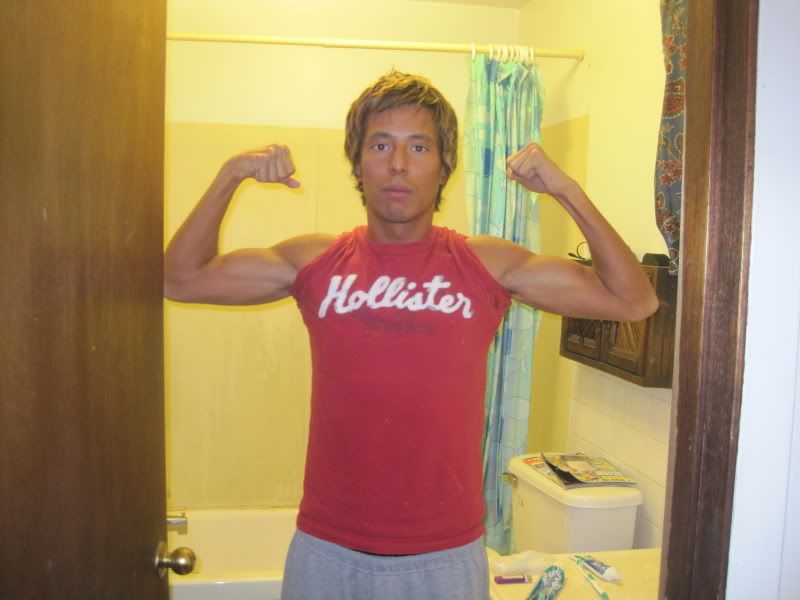 I'm preparing for my senior season, so I'm very determined to keep improving and have my best season next year. I would love any suggestion, constructive criticism, or encouragement that any of you guys can throw my way. This is a great community, and as I don't have any vegan friends, I look forward to leaning on the support that I hope I find here. Thanks guys!