kathryn and i did a vegan fitness stall at a cruelty free fayre in scotland, with the help of our friends oak, kay, brian and stacey, also from vegan fitness.
it was only a small event, with about 12stands but the turnout was pretty good and the vibe excellent. there was also a stand representing a group called europeans for medical progress, who campaign for an end to vivisection.
this is a picture of kathryn and myself. i am as ever not being a great example of vegan health. i just have a thing for chocolate soya milk!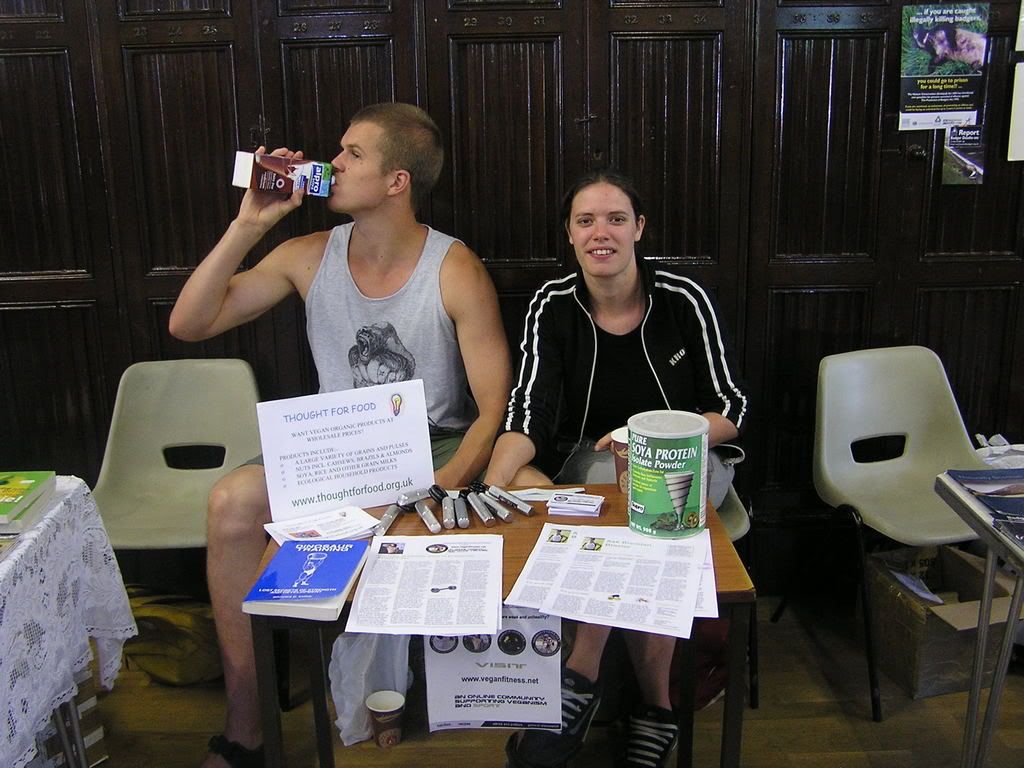 jonathan