Happy New Year!
Alright folks......
It's a New year and many people like to begin a body transformation during this time.
To hold each other accountable, let's post our current physique pics here and post updates every 3-6 months, and see where we're at a year from now.
Lean and Green and I took some "before" pics today.
We took some completely relaxed and some flexed, but not pumped. (not during or after a workout, but simply flexed after posting the relaxed photos). We wore shorts to show off as much of our physique as possible without putting on posing trunks since most of us don't have those at home.
I personally will take a few more photos in various lighting and some that are during workout or post workout to see what my physique looks like "pumped."
Feel free to take whatever style photos you want, but just make sure to take the same type of photos for the progress pics months down the road and a year from now. Getting a variety will be most helpful for your own assessment.
Feel free to share your goals and visions for the new year too.....lose weight, gain weight, add muscle, tone up, complete in some sport, etc.
All the best to everyone!
Here are my photos from January 1st. Please respect my hair. I was up til 3AM on New Year's Eve, came back to Lean and Green's on New Year's Day without fixing my hair after sleeping in and said, "Let's go out in the VeganProteins.com warehouse and take these pics!"
I took relaxed and flexed photos. I'll get some "pumped" during-workout photos soon.
Here we go:
January 1, 2011 - 181 pounds naked
RELAXED: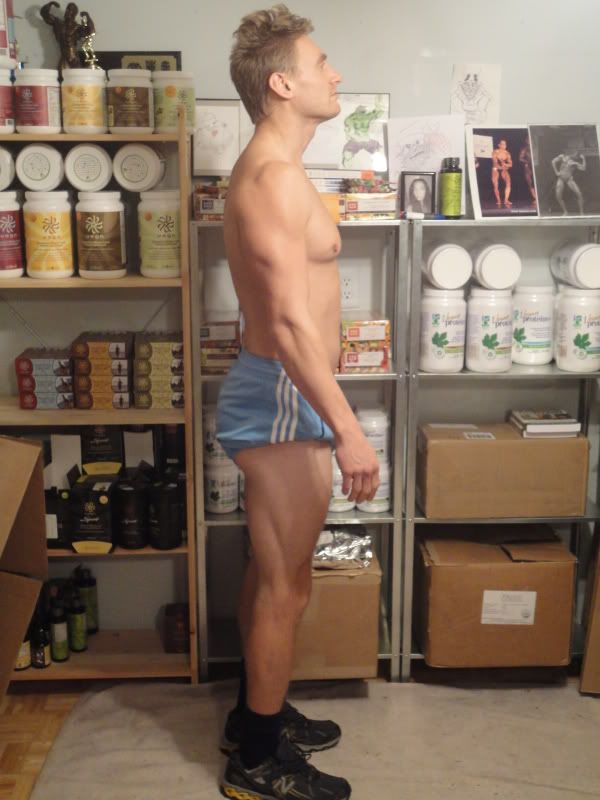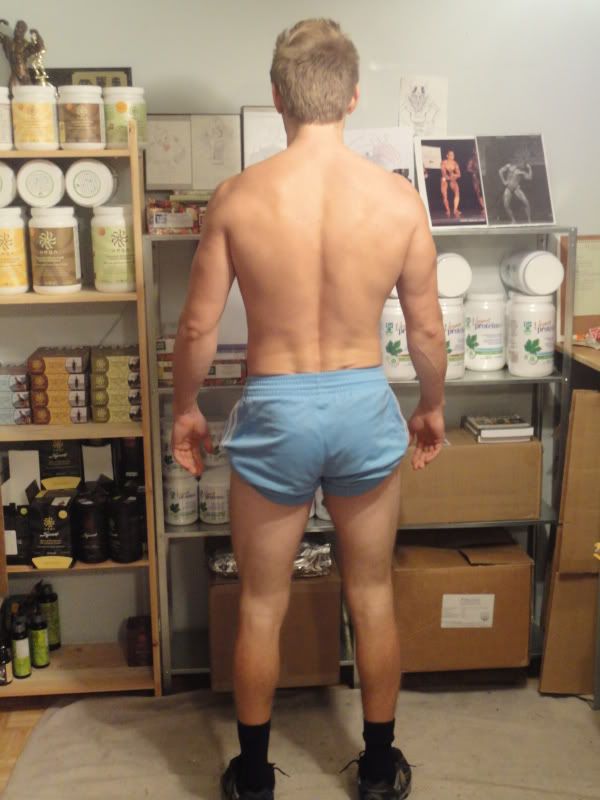 FLEXED but not pumped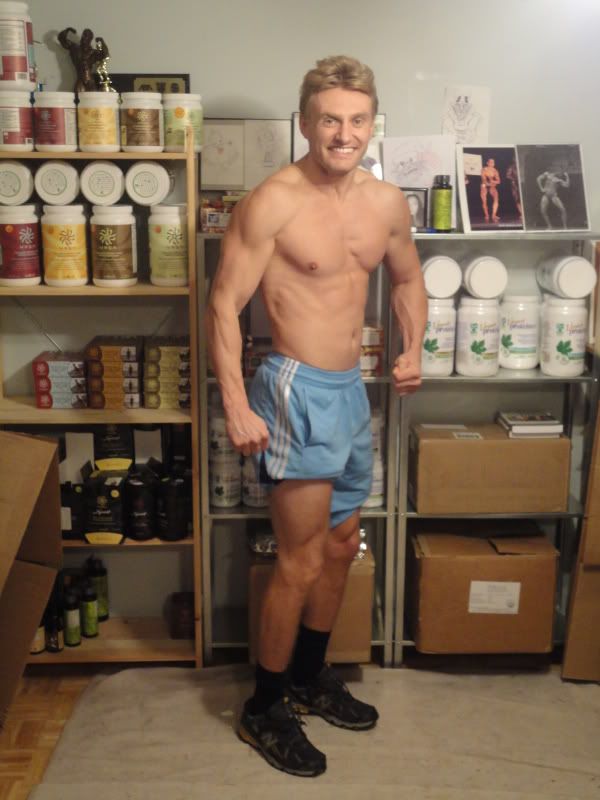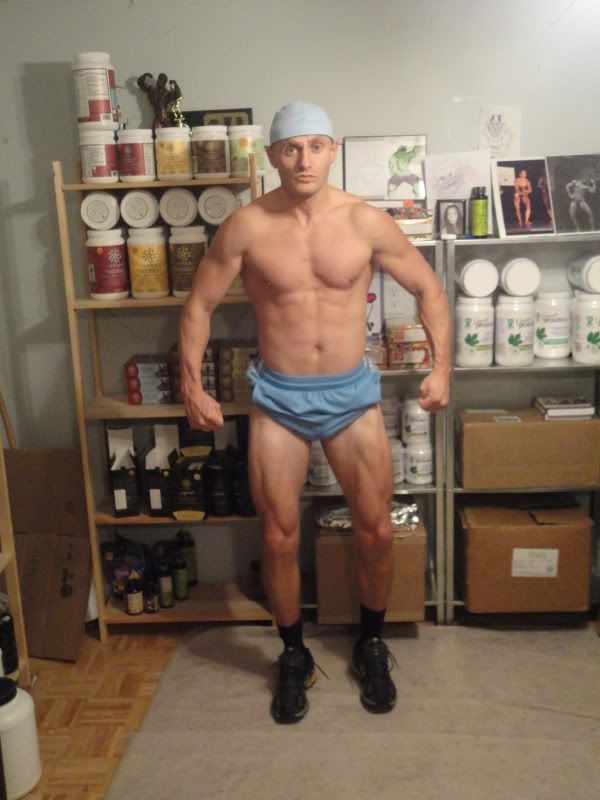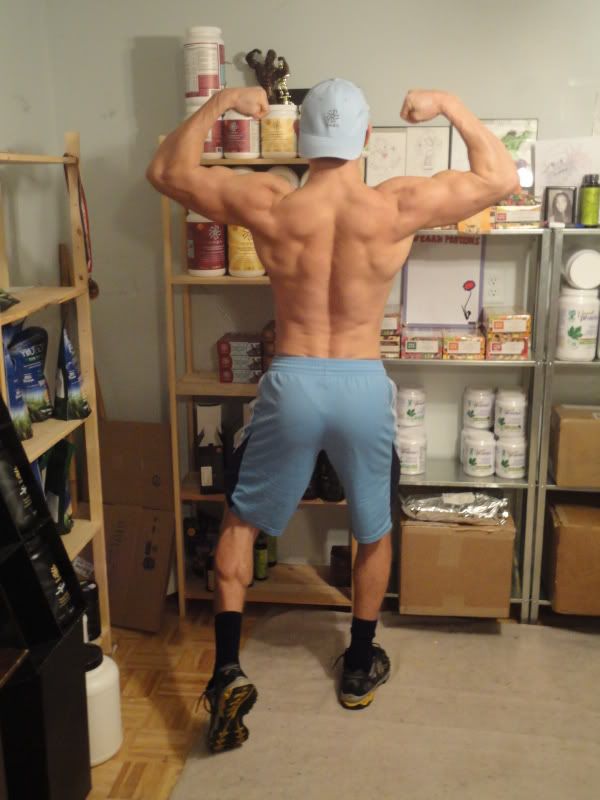 -Robert