Mina: lol the transit system can be quite eventful. If we do hang out I will get you a protein shake as promised
Jessica: ty! I will post before/after photos soon as my physique shows a noticeable difference! Hopefully soon.
Mac and Cheese recipe, I used a modified version ( for lack of ingredients ) of this -
http://allrecipes.com/recipe/vegan-mac-and-no-cheese/
I would suggest using coconut oil instead of vegetable/canola oil whenever possible.
Edit: what the heck, here is where I'm at right now. I don't think I took any good photos from December that are the same angle.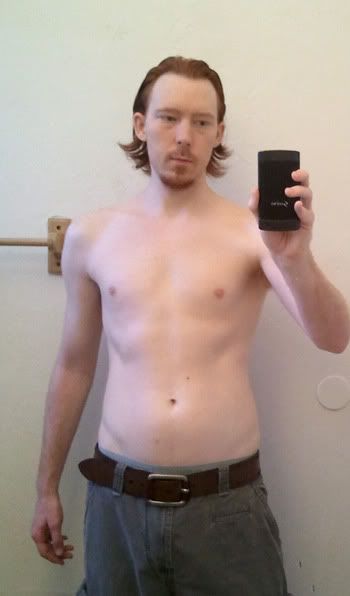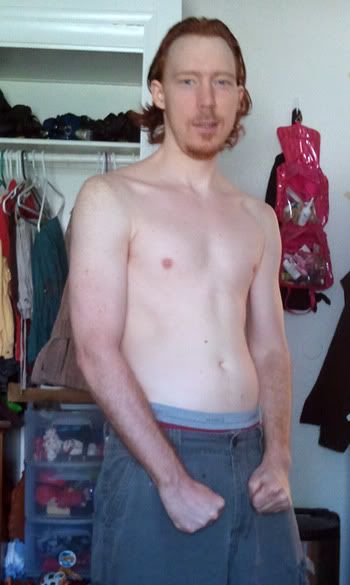 Yesterday I didn't do any other workout, so today I focused on lower body. I could only do two sets or so before my muscles turned to jello.. used 30lb dumbbells to start for all of them, then moved down to 25lb:
warmed up with a fast run, stretching, 10 pushups/20 situps
split squat L + R: 15, 9
squats: 15, 15, 10
stiff legged deadlifts: 12, 8, 7
calf raise: 20, 15