8-24-13 hr 5 min
EZ Deads
Warmup 25/50/75% 4 RM
206 x 4 > 211
186 x 7 > 191
166 x 10 > 171
Chinups
98 x 4 > 100.5
72.5 x 7 > 75
60 x 10 > 62.5
37.5 x 15 > 40
EZ Rows
151 x 7 > 156
136 x 10 > 141
121 x 15 > 126
EZ Shrugs from below knees
216 x 10 > 221
201 x 15 > 206
EZ Curls
91 x 10 > 96
81 x 15 > 86
Took some vid'yas for your viewing pleasure (And to spot my form on deads)
Bottom set 161lbx10 deads. (I'm locking out too hard, I think it's the light weight I am using, not sure if it's an issue or will correct itself on heavier weights?)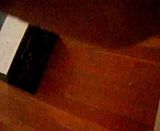 EZ Rows 151x7, top set.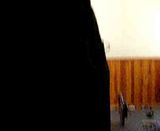 +72.5x7 Chinups, middle set.
In case you want to comment on the form of rows and chins. Strict form is for situations where you can legit hurt yourself, like on deads, squats, chest press, etc. A little wiggle to get the last 1/4 ROM on chins on your last set or a little bounce on rows as long as your back is tight is no big deal and I have NEVER injured myself on those movements, or even felt like I was at risk.
But if my deadlift form sucks, let me know. I think it's A-OK, my back was super tight and unarched and felt really smooth.
I fucking LOVE my new equipment. <3

_________________


Live cautiously to make it safely to death