I've been benched (so to speak) for about a month now due to back to back injuries. Both injuries aggravated my sciatica in the most horrible manner. It got so bad this past week that I literally didn't stand up straight for about five days.
Fortunately, being a massage therapy student means being surrounded by massage therapists. I had one of my instructors do some work on my back. Although it was excruciating, it worked. Friday was the first day I was able to stand straight for more than a minute. It gradually improved yesterday, and today's yoga session helped even more. I'm hoping to get back to my training schedule.
As a result of my back injury, I've decided I've had it with that trainer. He's a nice guy and all, but being that he's so heavily booked and sought after, I can't trust him to give me enough attention to realize or remember that my back is in no shape for certain exercises. It's a lot stronger than it once was, but not strong enough to be pushed the way it has been.
This year has been an emotional roller coaster, and the body transformation deal has not helped in that. Sometimes I just want to quit and say "the hell with this", but I know I won't be happy with myself in the long run.
I still want to wear that bikini.
Anyway, here are some recent shots of me.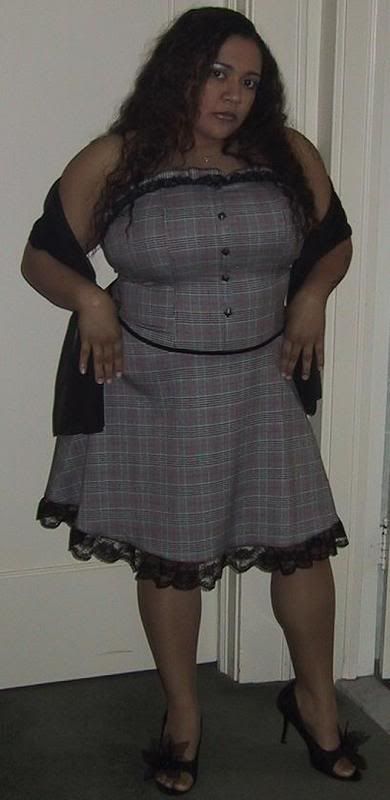 October 14th. I'm most proud of how well my legs are coming along. I just hope when I get back to training the rest of me will follow lol!
October 29th. Another opportunity to show off my legs.
October 29th. A photo taken by a friend's father in his home studio. Yes, I was Cleopatra for this Halloween party.