I'm new on this forum, so I think it's a good idea to start a log.
Five years ago, when I entered college (at 17), I was in my toppest shape ever. 5'8 155 lbs, played semi-competitive badminton and swam competitively for over 5 years. I wasn't vegan at that time.
Today, I'm finishing my first year in university (at 22) in microbiology (before that I did two years in another program, but quitted due to personal reasons). But the problem is that I'm totally out of shape! I became vegan three years ago when I entered university and lost 20 lbs. I'm somewhere between 135-140, but would like to be 145-150 top shape. Bad eating habits and lack of exercise contributed mostly to my decline in health.
Last week, I discovered Crossfit and trained two to three times. I really liked it, since involves so many components of fitness. I also read Thrive and Thrive Diet last week and I plan on following most of Brendan's recipes and meal plan.
So, my main goals short term are:
-Maintain this log in a day-to-day basis! (if it has been more than two days, simply bump this log so I can feel guilty
)
-Train early in the morning to start the day
-Eat clean
Medium term goals:
-Try meditation/prayers
-Stop reading so much and start studying a bit more! (I can't live without books!)
Long term goals:
-Try yoga
-Do things from my 50 things to do list
Here are some pics, so that I know where I start:
Those four pics were taken on Monday March 19, 2007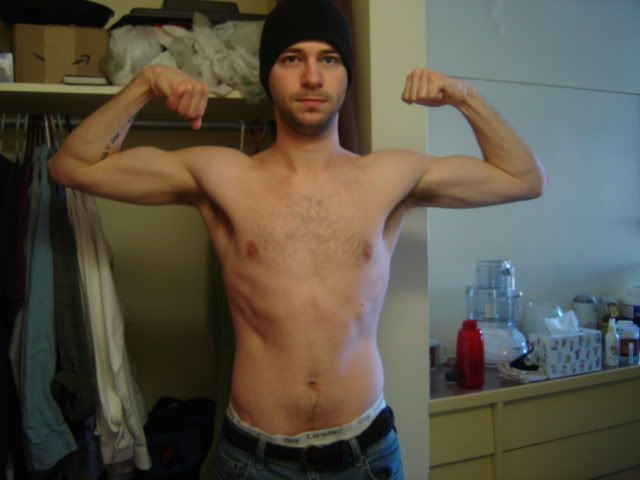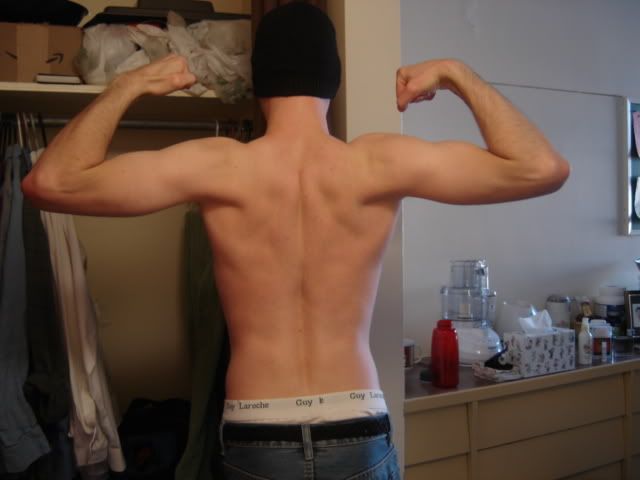 Older pics
My two tattoes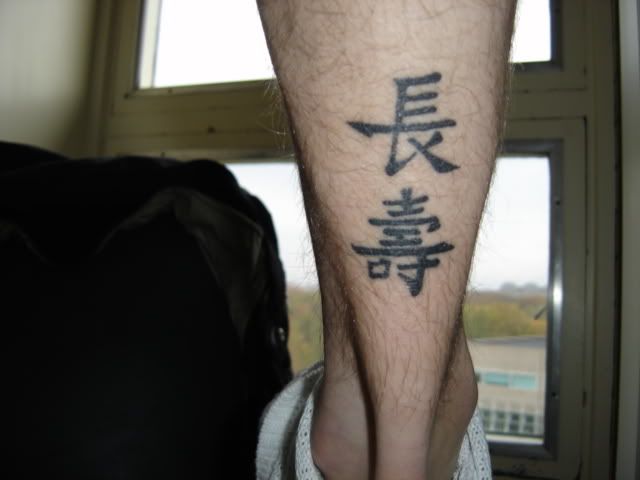 And finally, my kitty!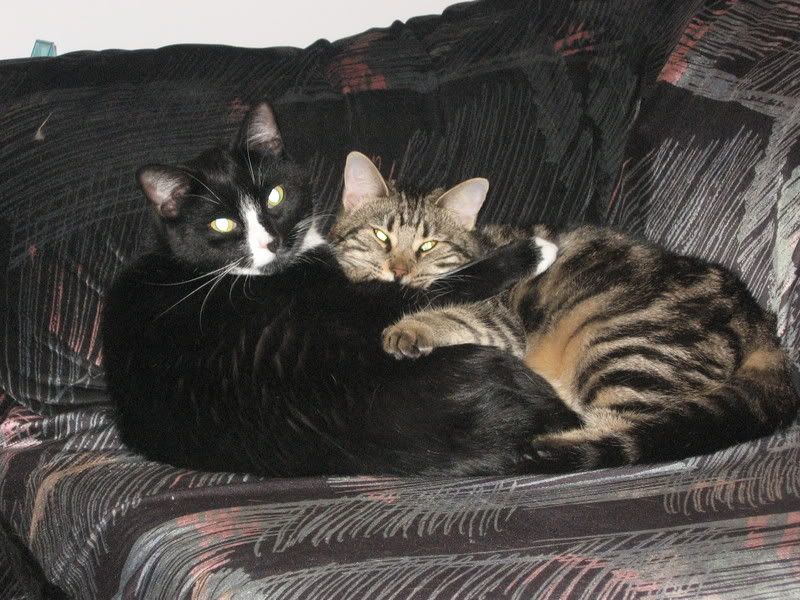 and my girlfriend's dog