Some bravery. No makeup, no sucking it in...these are my P90X starting point pics.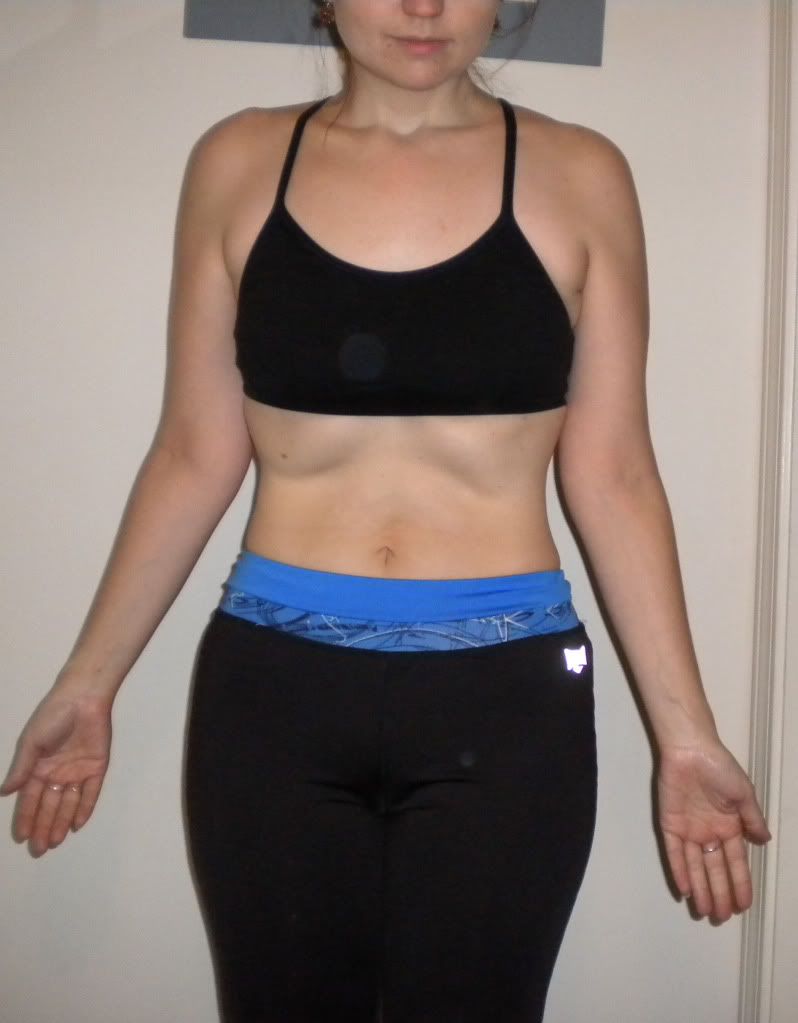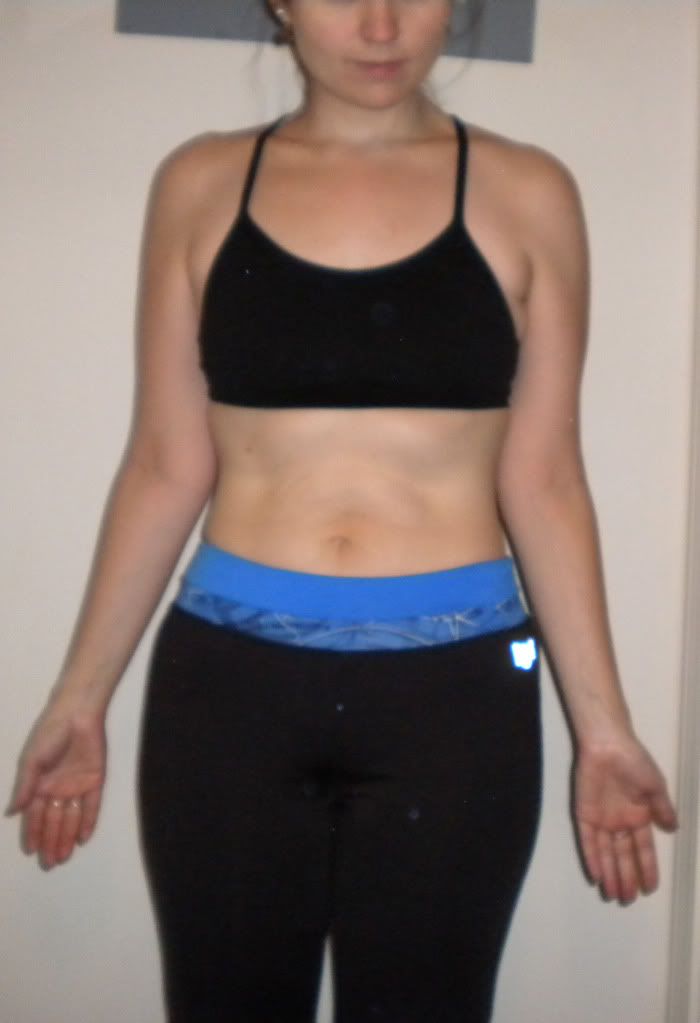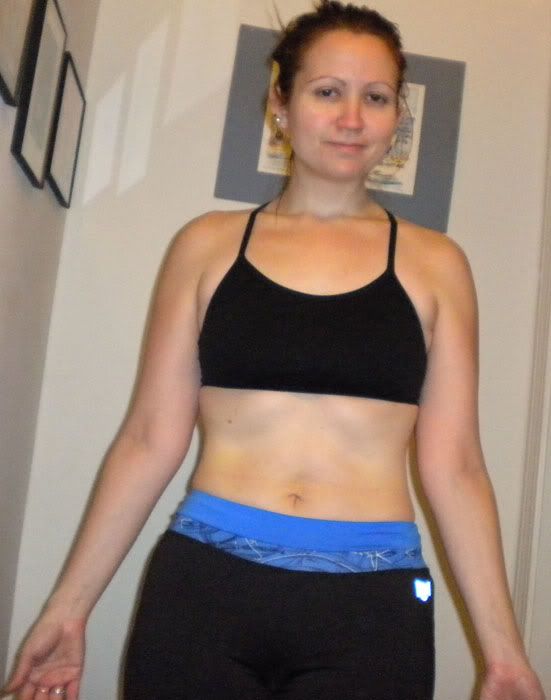 In comparison with my previous pics, I gotta like. My waist and hips are obviously smaller and you see my obliques more. The abs aren't as visible in these shots and I'm glad I switched over from the beaucoup cardio to P90X. I need something that'll both challenge me and continue to burn away the remaining fat while gaining the muscle def I want.
I'll provide another set of pics in 30 days.